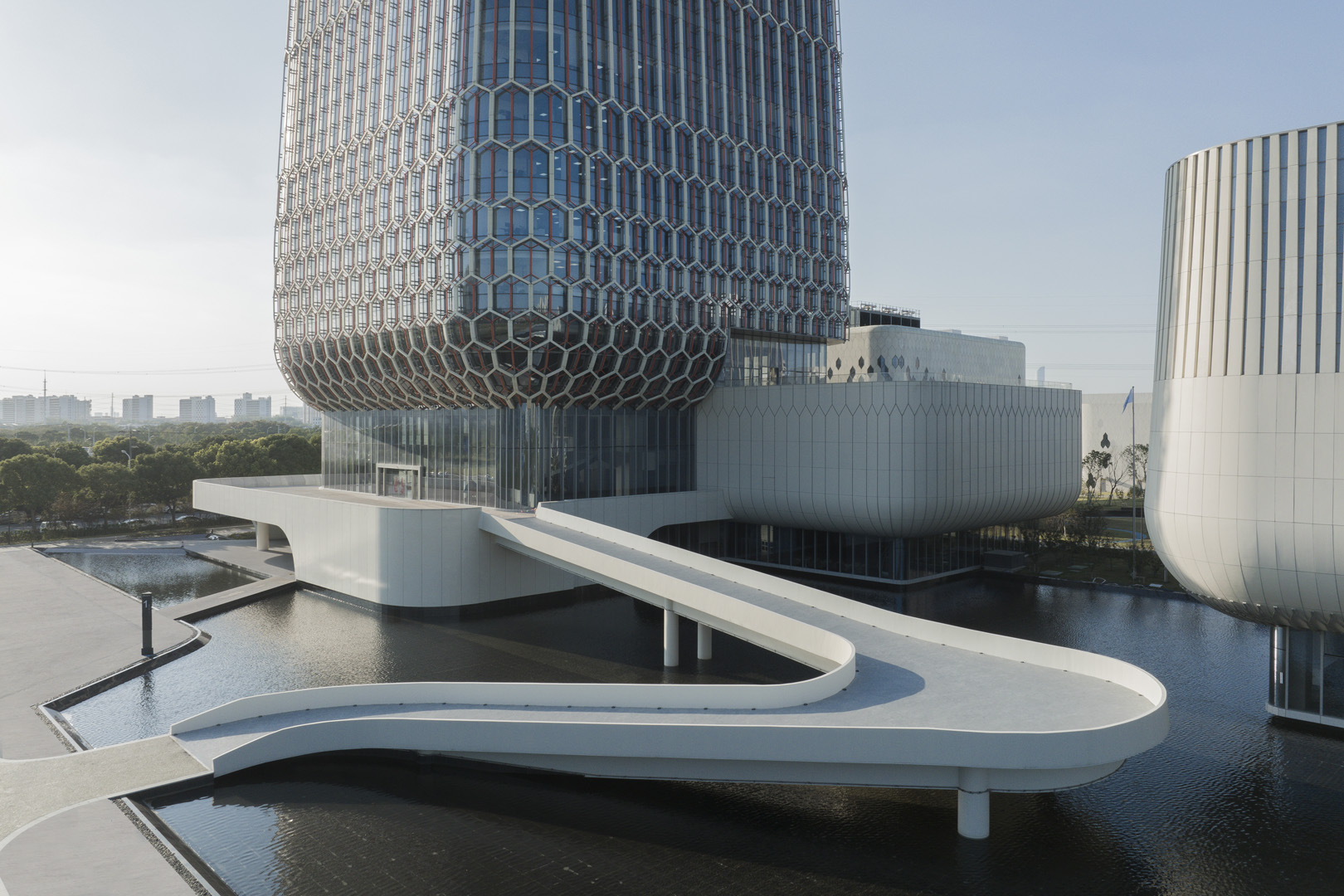 Ascentage Pharma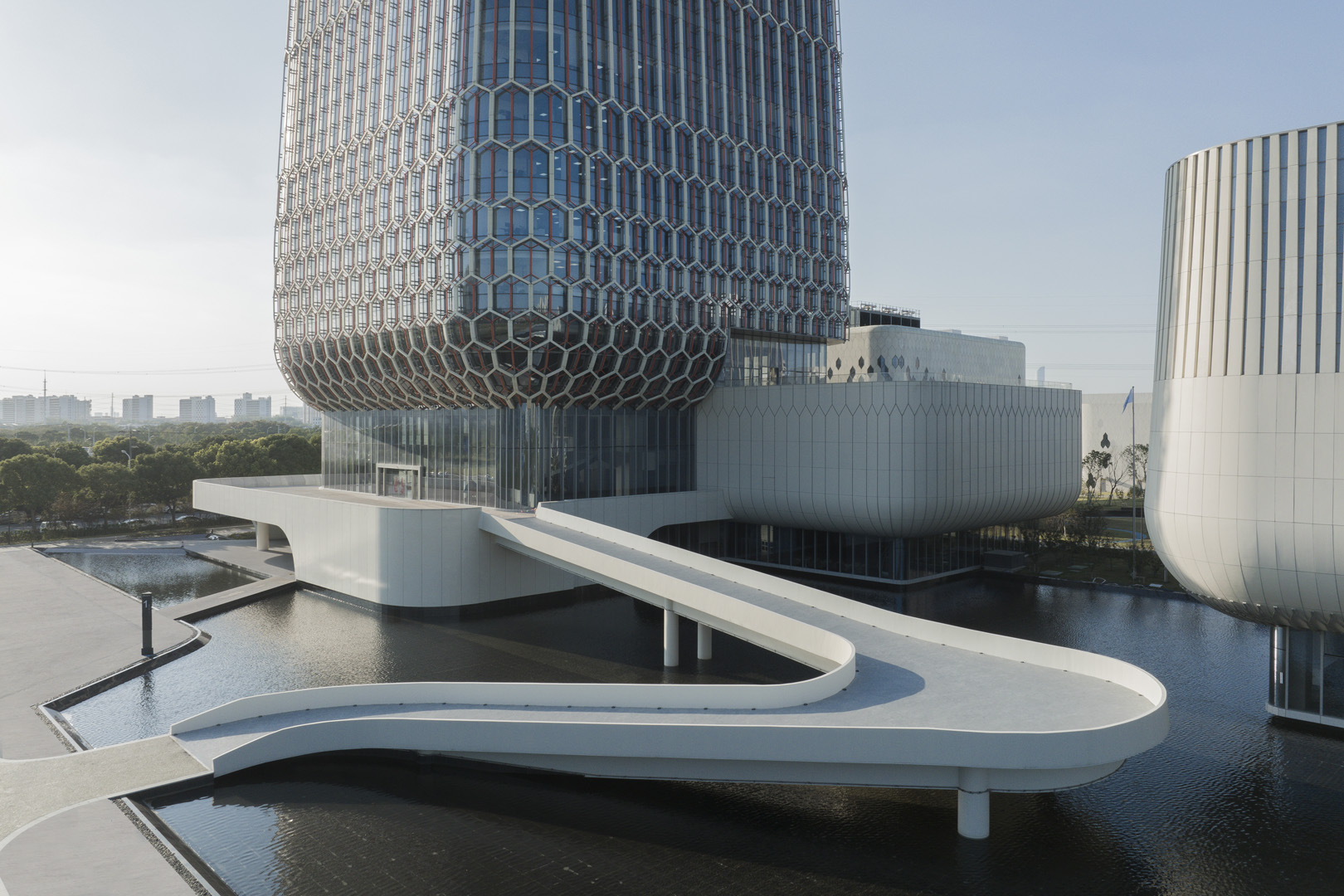 Ascentage Pharma
Design: 2018-2019
Construction: 2019-2022
Ascentage Pharmaceutical Headquarters is a new 147,000m2 modern R&D and manufacturing complex in Suzhou for a young Hong Kong listed pharmaceutical company. Symbolizing the aspirations of Ascentage's culture whose cutting-edge research in Biotechnology has developed promising new cancer drugs to improve the lifestyles of a future generation afflicted with diseases once thought untreatable or incurable; the state-of-the-art campus was realized using some of the most technologically advanced digital design and fabrication tools.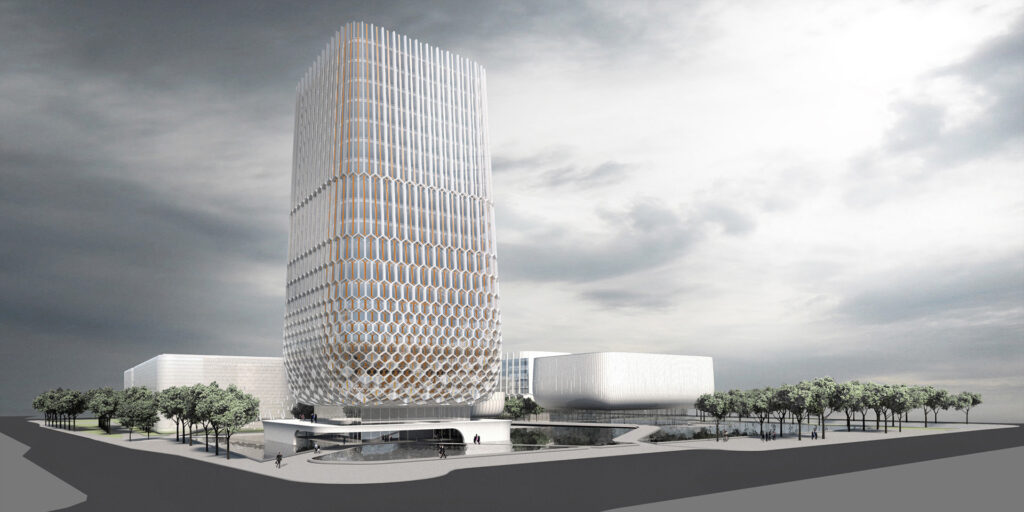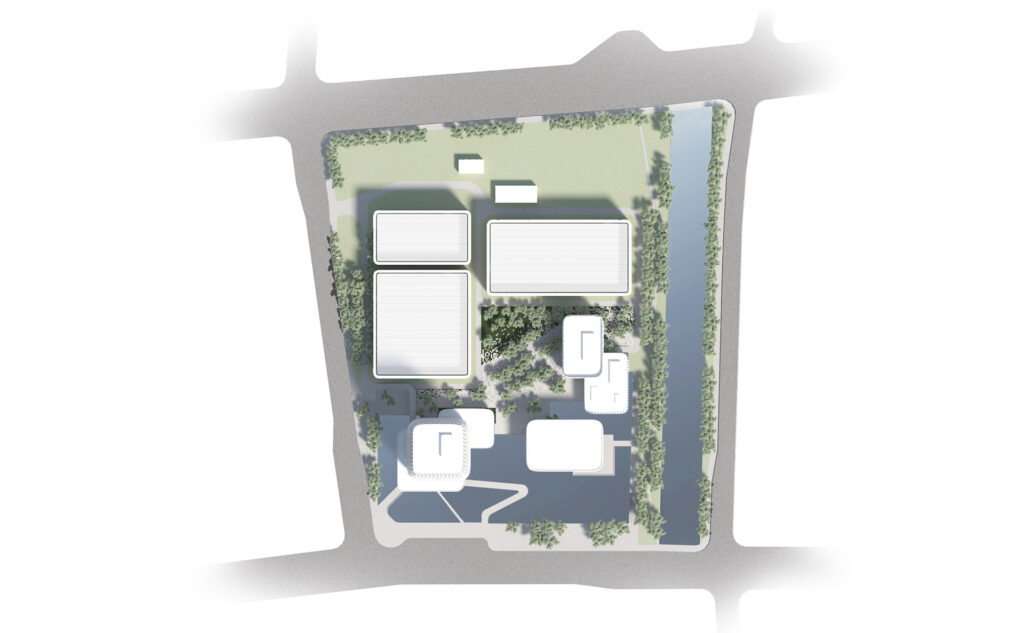 Open, clean, and modern, the public and employee programmed volumes of the new campus' seven buildings are discrete curvilinear shapes, soft in nature, elevated above a glass base in a floating composition over a black granite clad reflecting pool facing the main Xinqing Road.  The 80m tall R&D and Administration Building, the new iconic symbol of Ascentage sits proudly at the intersection of the busy southwest corner of the site on Xinqing Road, in proximity to a new mass transit subway station.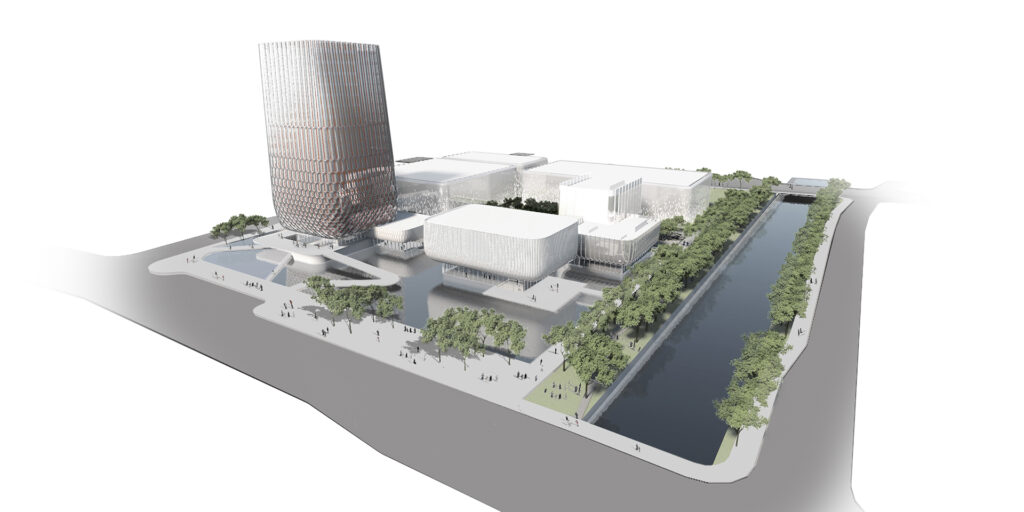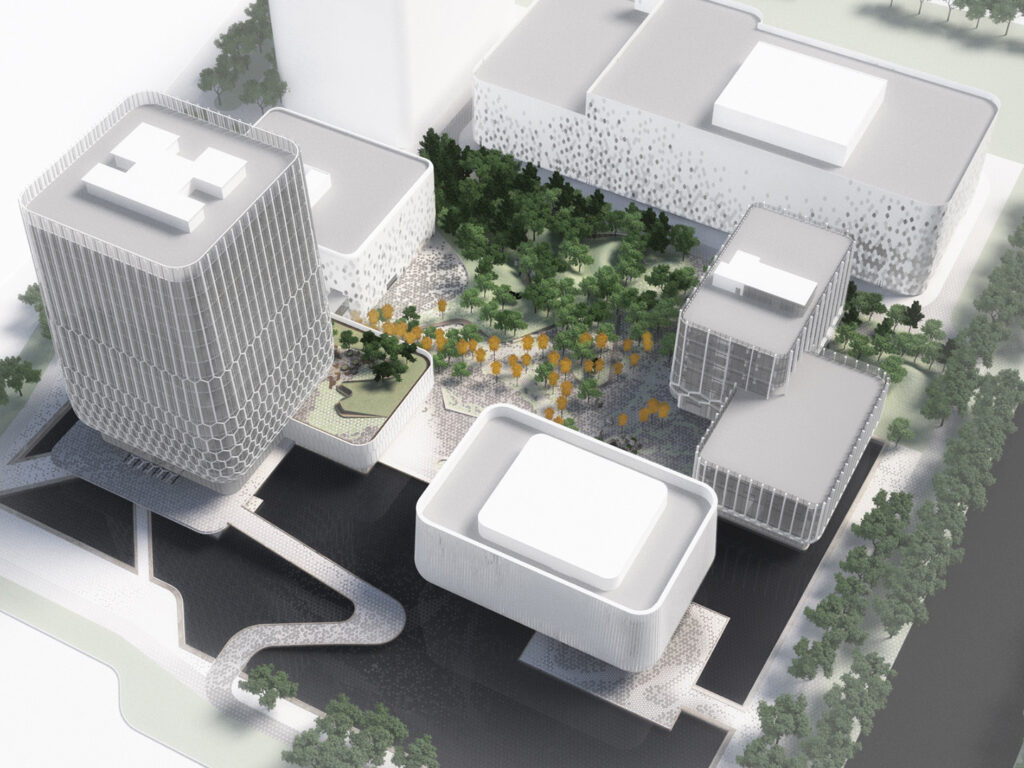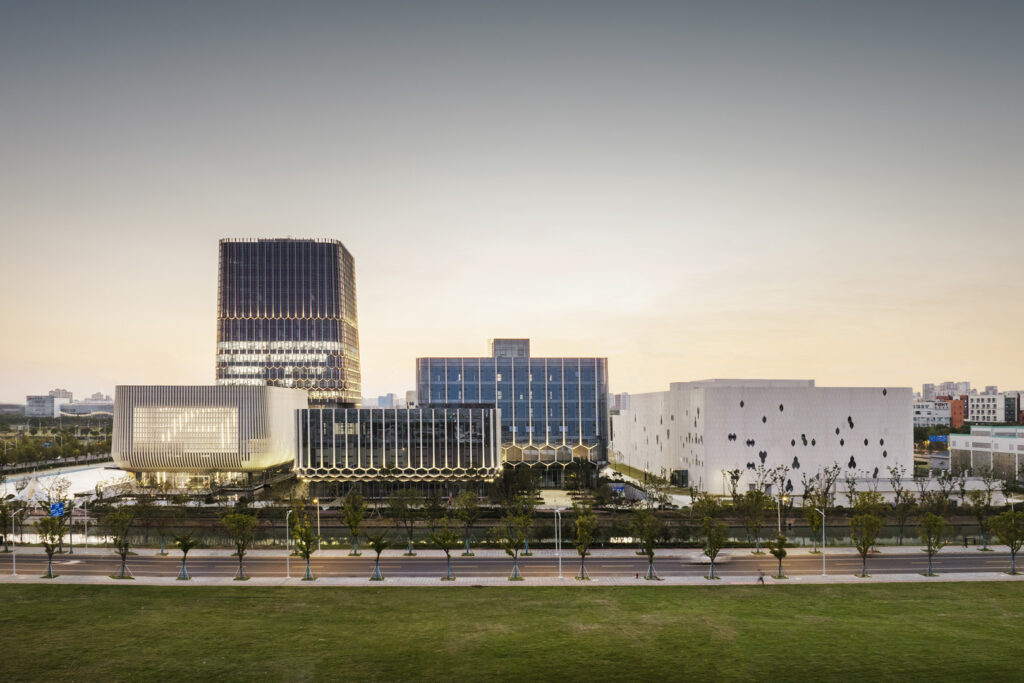 Inspired by the benzene ring of the chemical formula used to annotate the planar bonds of the six carbon and hydrogen molecules, each building volume's façade is carefully designed using the benzene ring hexagon as the source form, which is then engineered to fold parametrically bonding around the seven different building volumes. These parametrically modeled facades using adaptive BIM families were then digitally fabricated using Ultra High Strength Concrete panels and anodized aluminum nodes and extrusions affording distinct façade designs for optimal balance of visual transparency and privacy.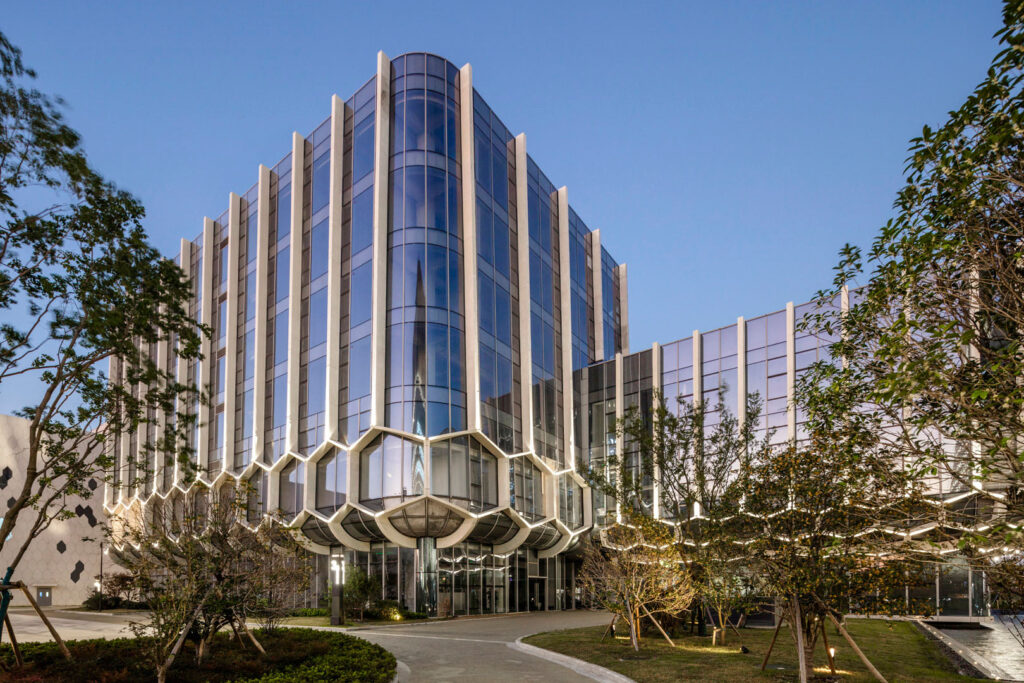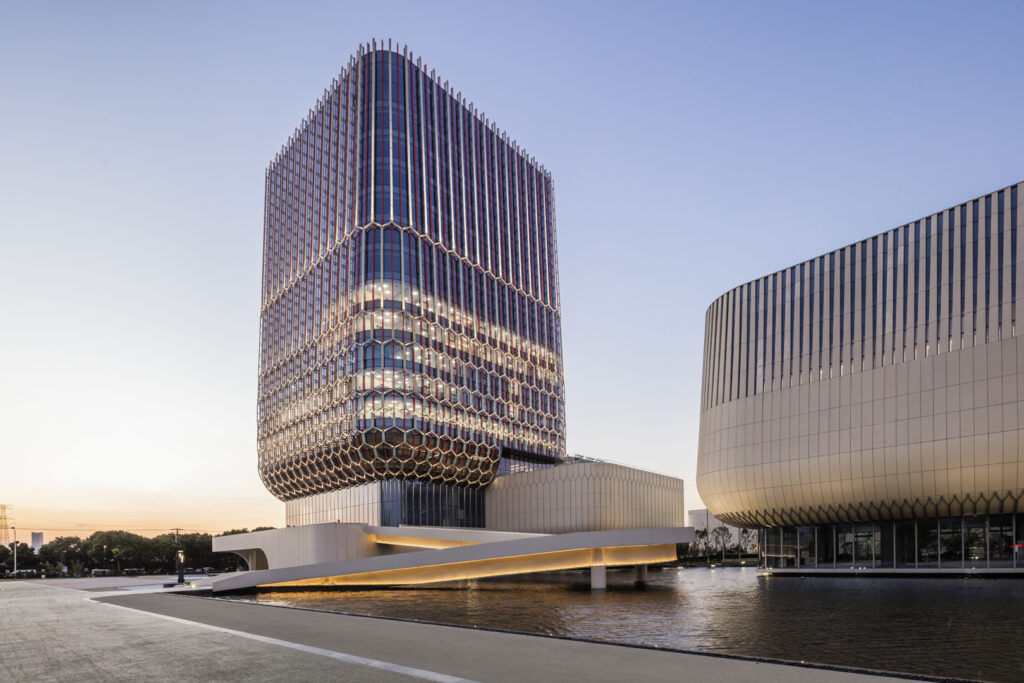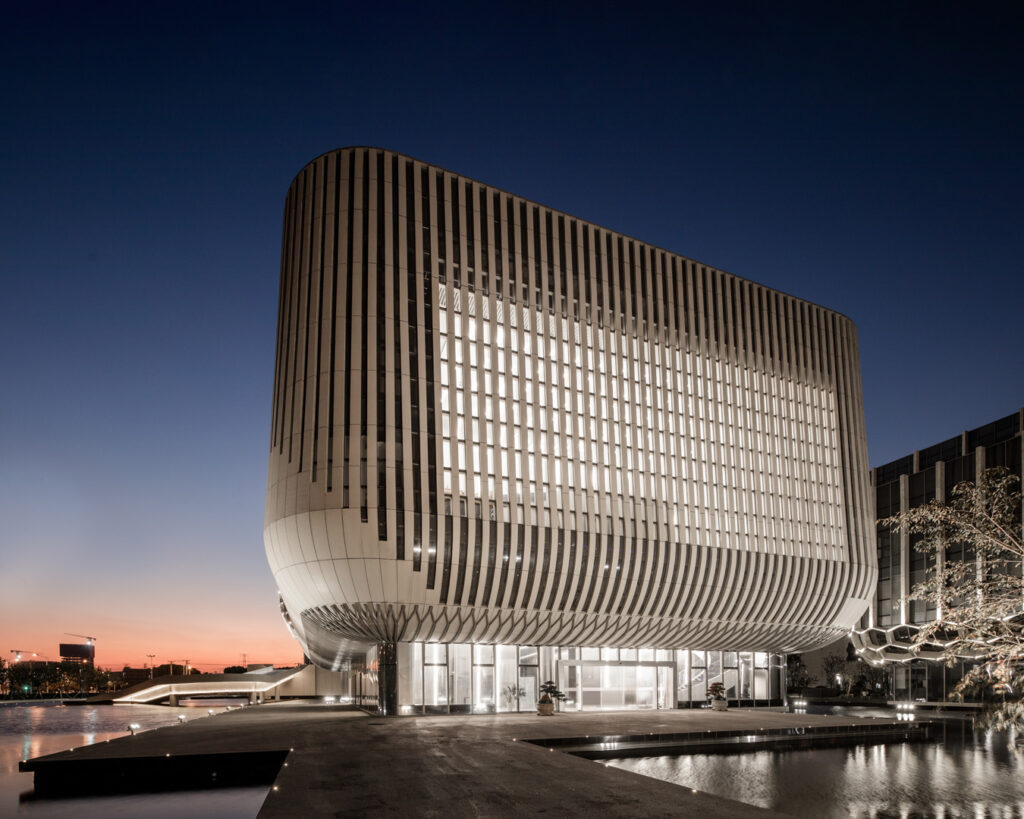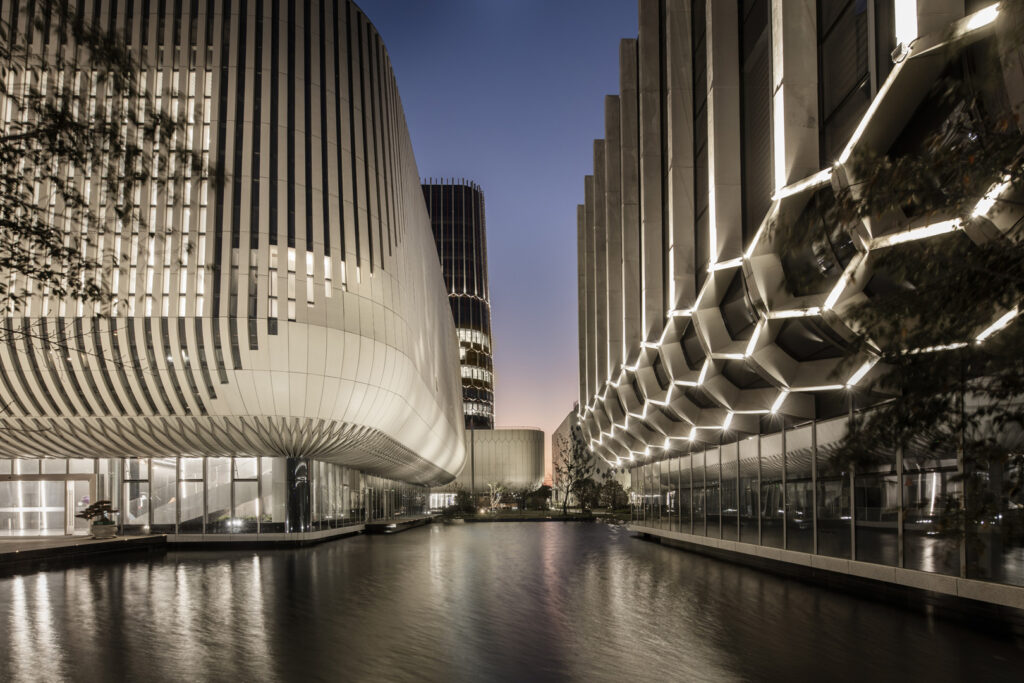 Together with new high-tech research labs and an expansive advanced manufacturing fit out bathed with ample diffuse natural light filtering from its translucent roof, the distinctly programmed composition of the projects' buildings on the 60,870m2 site, create a singular campus and new identity for Ascentage's promising future.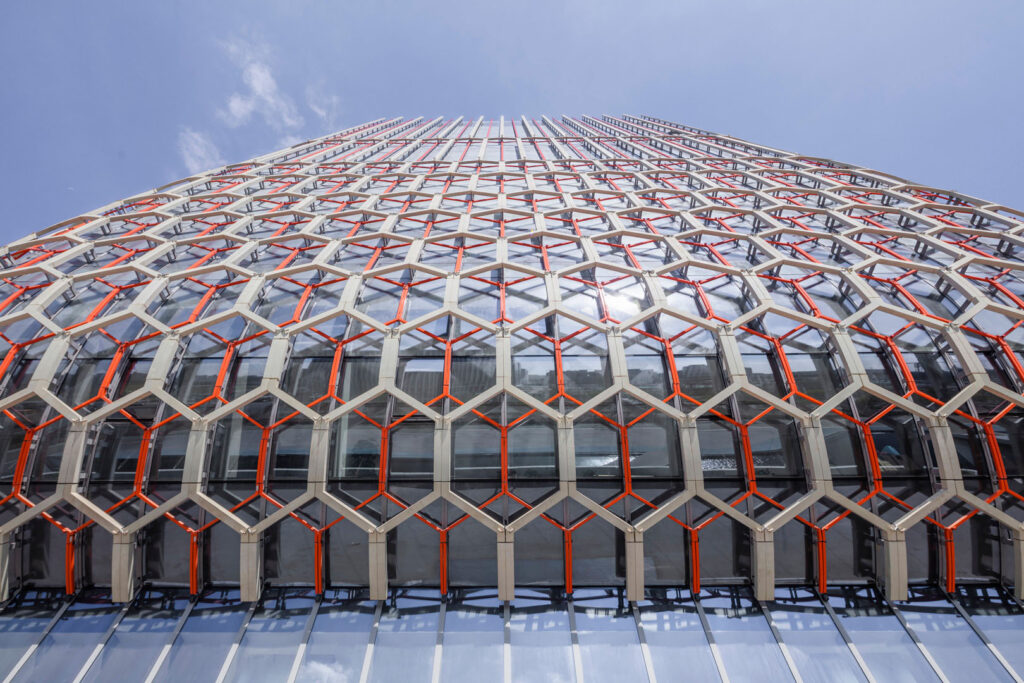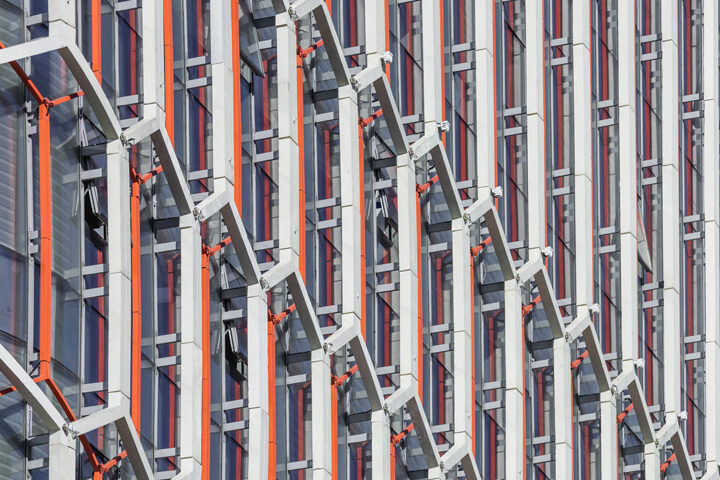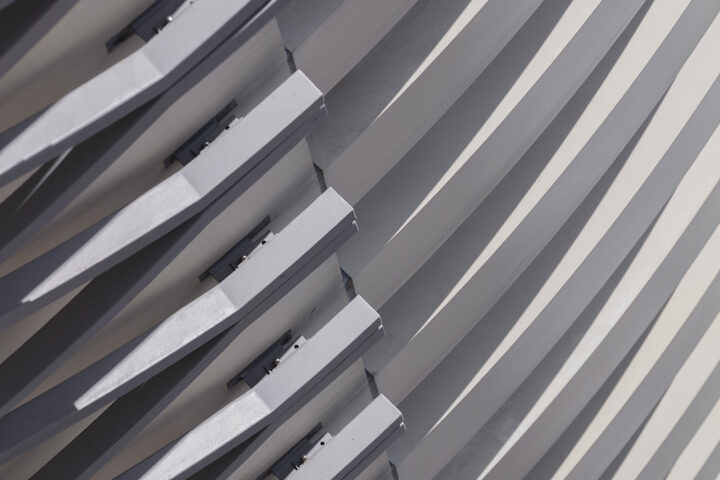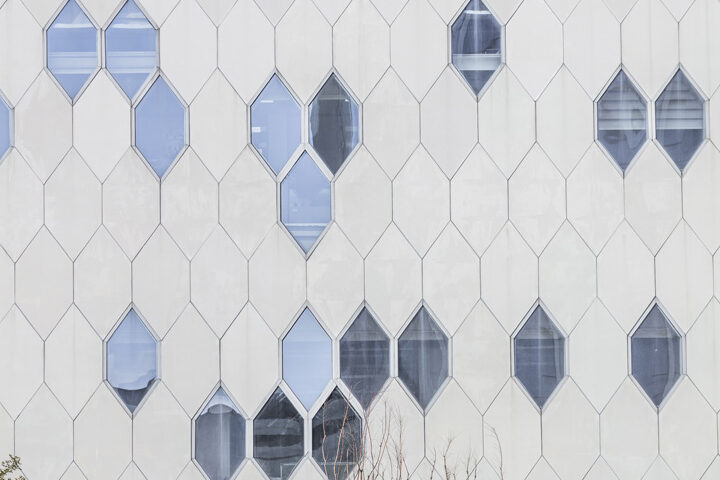 Project Gallery