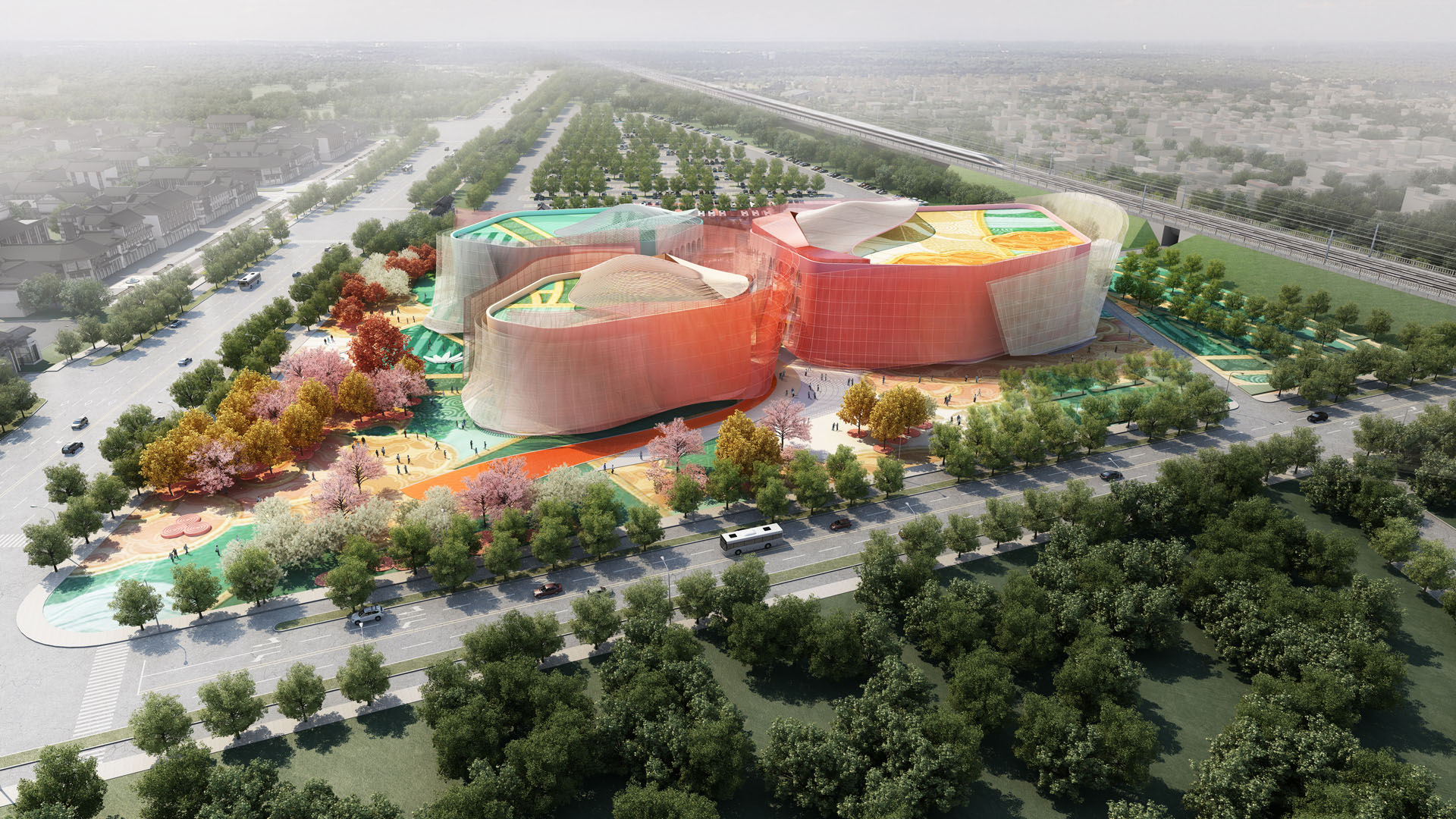 Xiuwu Expo
Design: 2021
Xiuwu in northern Henan province is an ancient county famous for natural scenic tourism but a new economy has started blossoming promoting aesthetic architecture, crafted urban products and development. Anchoring the new district developing around the recently completed Xiuwu West high speed rail station in Xiuwu County, Henan Province is the new 33,960m2 China Hanfu Cultural Center. Home of the "Never Ending Hanfu Festival," the new center is influenced by traditional Han costumes based on lightness and simplicity, emphasizing the harmony between man and nature. Yet, in line with the ethos of the growing modern Hanfu culture, the center is a new interpretation of the essence of traditional culture in a contemporary context combining art, design and fashion and the aesthetic taste of the younger generation.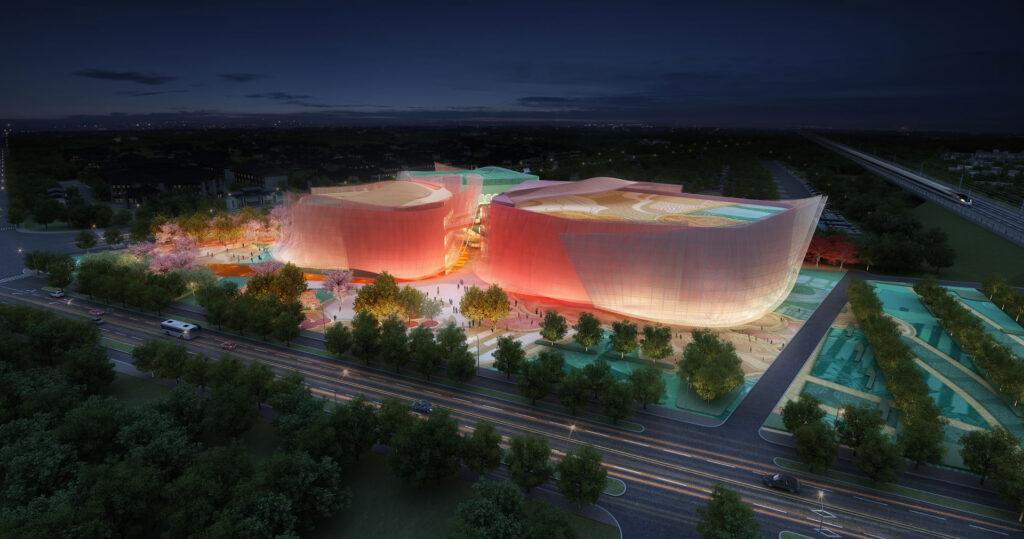 Located southeast of the high-speed rail station on the south side of Fensghou Road, and north of the highway, the Cultural Center is strategically located to anchor the development of a series of planned amenities promoting Hanfu culture becoming a new "capital of Hanfu" that will attract people from cities far and wide across China. Billowing in the gentle Xiuwu breeze, the Hanfu Cultural Center, clad in custom colored HDPE mesh, welcomes and entrances visitors while environmentally reducing solar heat gain on the three main volumes of the Cultural Center it wraps.
The largest volume contains main exhibition halls on three floors each with 2,800m2 with 12m column spans. The other two volumes contain exhibition halls on the first floor, multifunction halls on the second floor and a lecture hall and banquet hall on the 3rd floor with larger uninterrupted spans. All major functions provide flexible floor space to provide over 15,000m2 of exhibition space.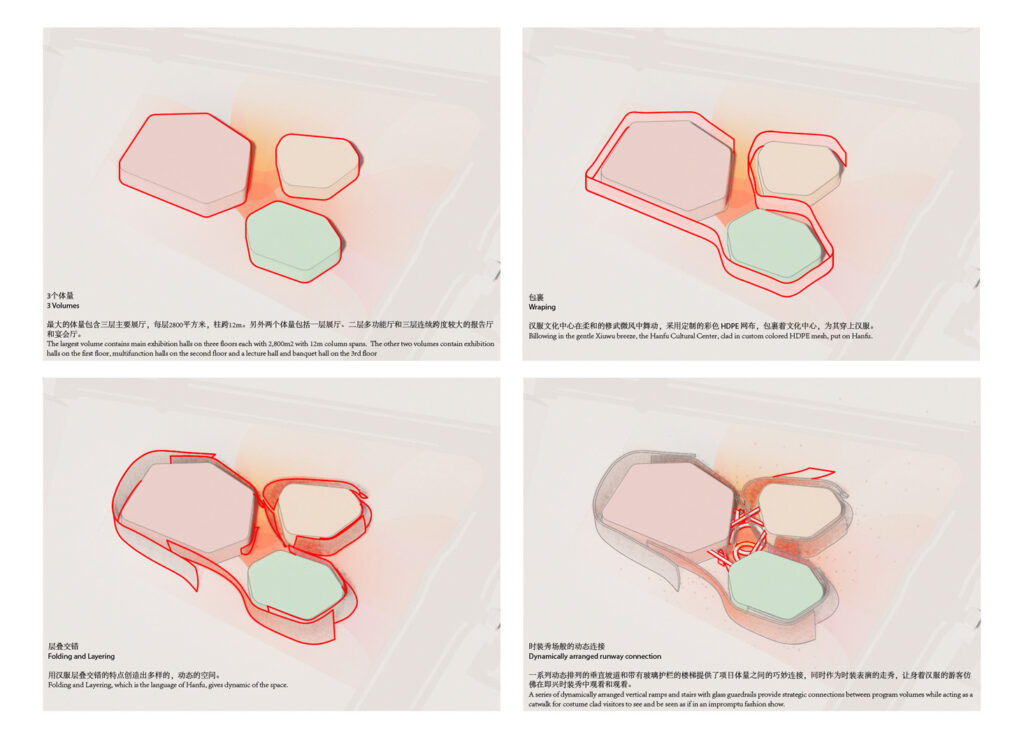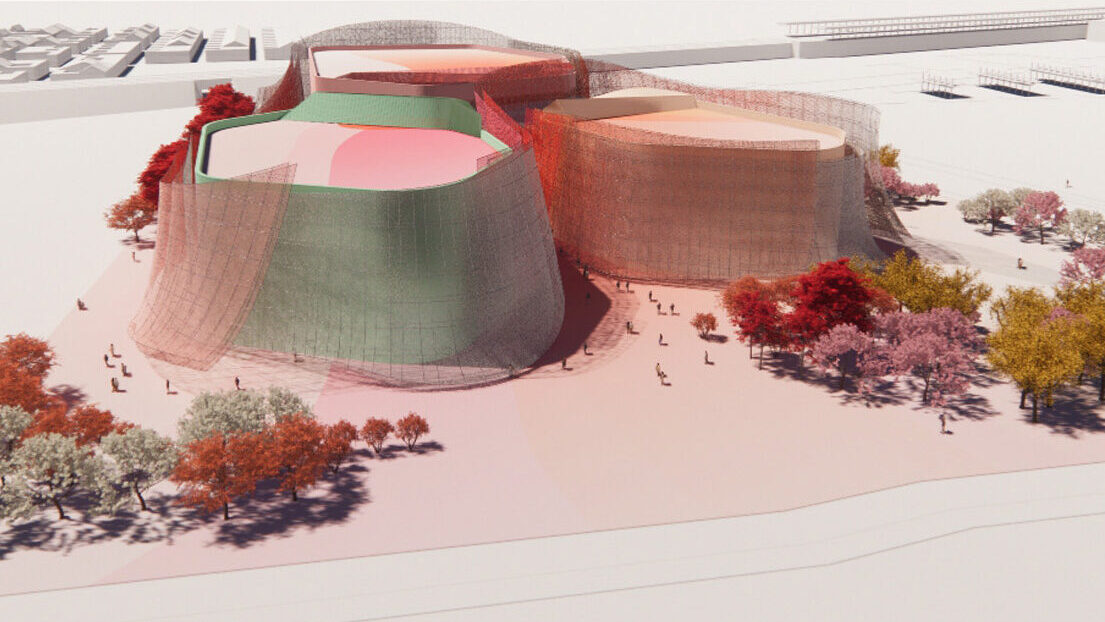 In the center of the three main volumes is a central glass encased atrium with colorful loggias reminiscent of the famous cave dwellings nearby north of Xiuwu. A series of dynamically arranged vertical ramps and stairs with glass guardrails provide strategic connections between program volumes while acting as a catwalk for costume clad visitors to see and be seen as if in an impromptu fashion show.
Around the perimeter of the 1st floor are strategically placed cafes, retail shops and a VIP reception/lounge while the basement houses the back of house amenities, workshops, a loading dock with parking for staff and VIP, and lockers and changing rooms for visitors.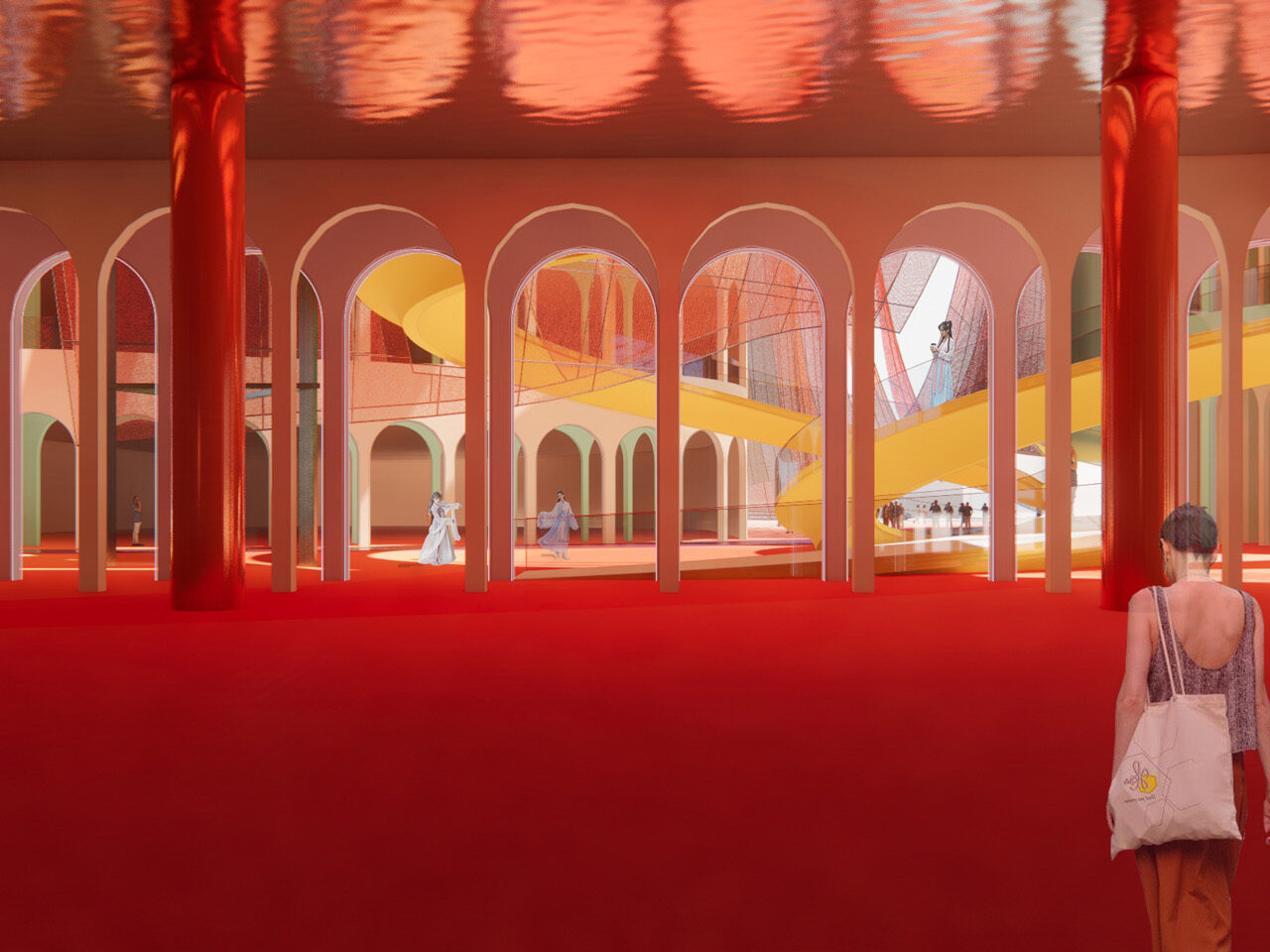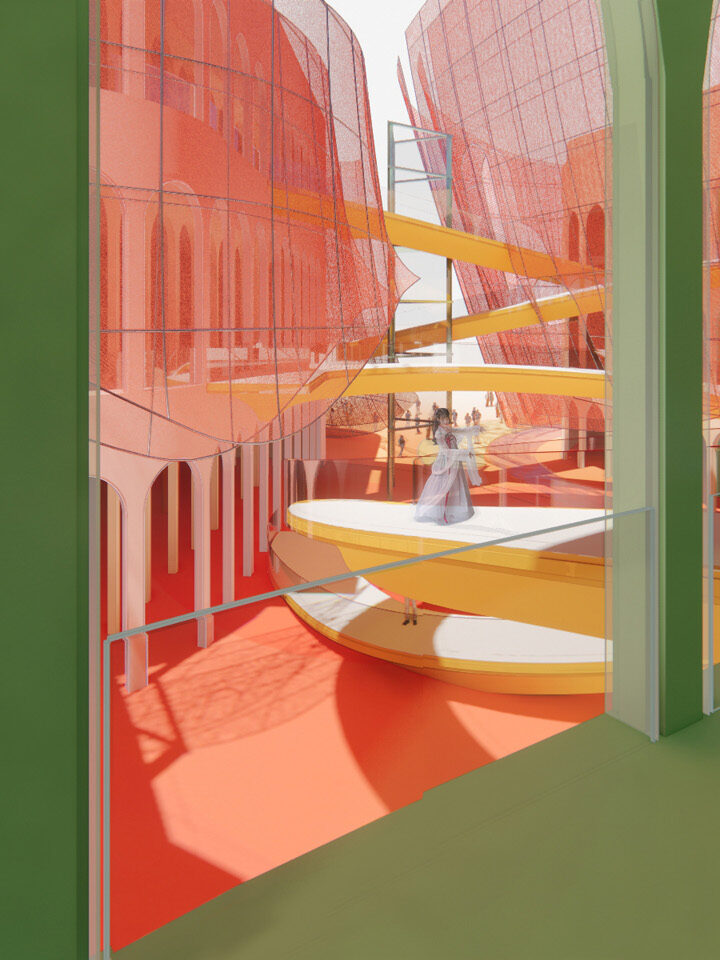 Project Gallery