Design: 2011-2015
Construction: 2012-2015
Area: 6,700 m2
• Winner of the 2016 AIANYS Award of Merit: Architecture/Institutional.
• Winner of the 2016 German Design Council Iconic Award Best of Best: Museum Architecture.
• Shortlist Finalist for the 2016 World Architecture Festival: Culture/Completed Buildings.
• Winner of the 2015 Concrete Industry Board: Roger H. Corbetta Award of Merit, Out of Country.
• Financial Times – Simon Schama's 10 Forgotten Wonders of the World
• Artinfo – Top 5 New Museums in Asia 2016
Located in the historic scenic water town, of Wuzhen in northern Zhejiang Province, the 7,000m2 art museum is dedicated to the renowned hometown artist/writer Mu Xin.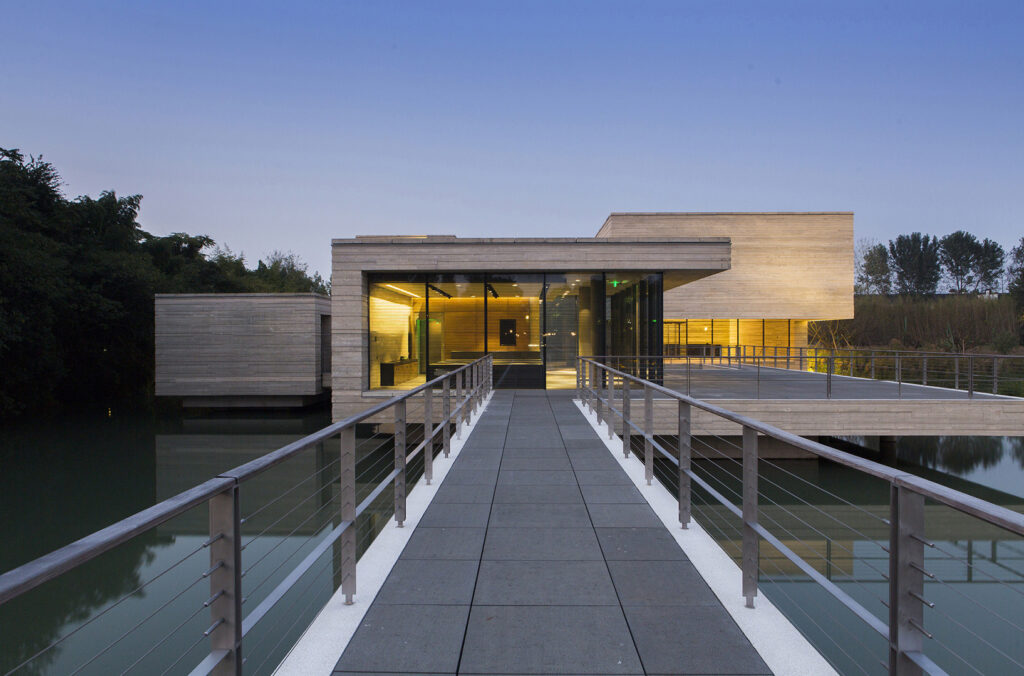 Mu Xin, was a complex and inspiring figure, he was not only a celebrated artist of abstract landscapes and paintings but equally accomplished as a scholar, poet and writer.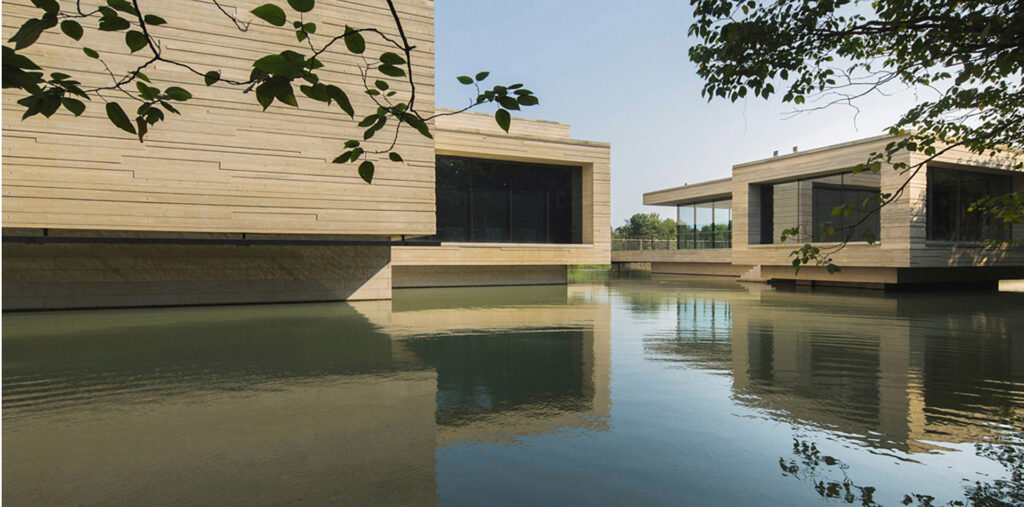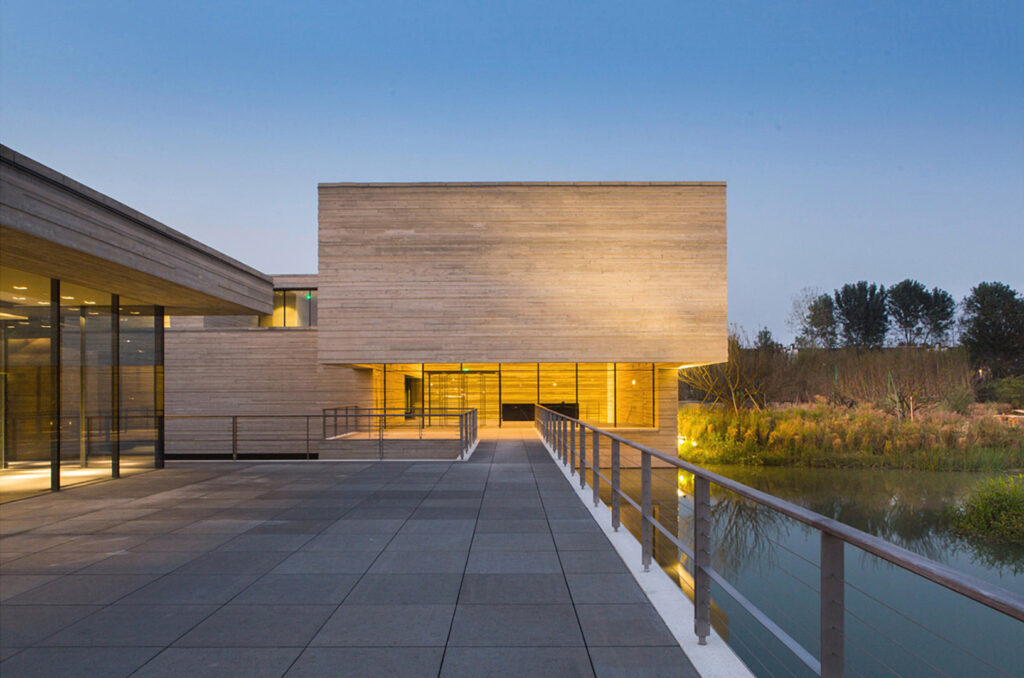 The building, is not only inspired by the complexity of the artist's work but also his writing which was deeply impacted by the consecutive imprisonment he experienced during the Cultural Revolution in the early 1970's and his ultimate exiling to the West. Influenced by these experiences and his scholarly upbringing, Mu Xin created space. Space, not only in the evocative multilayered painting of abstract landscapes but also in his writings reflecting the mental expansion of the mind within real physical constraints.
The ancient Beijing-Hangzhou Grand Canal nurtured the splendid culture of Wuzhen, and the long historical value of the well preserved city south of Yangtze River. To this day, one experiences a dense landscape of centuries old canals, streets, markets, courtyards, bridges and verandas. Taking a cue from the urban fabric of the 1,000 year old ancient water town of Mu Xin's childhood, the museum itself is a landscape of intersecting experiences. A series of cast in place colored architectural concrete volumes in varying sectional relationship to the canal and "street," house these experiences as singular galleries and program elements inviting visitors to wander through the "landscape."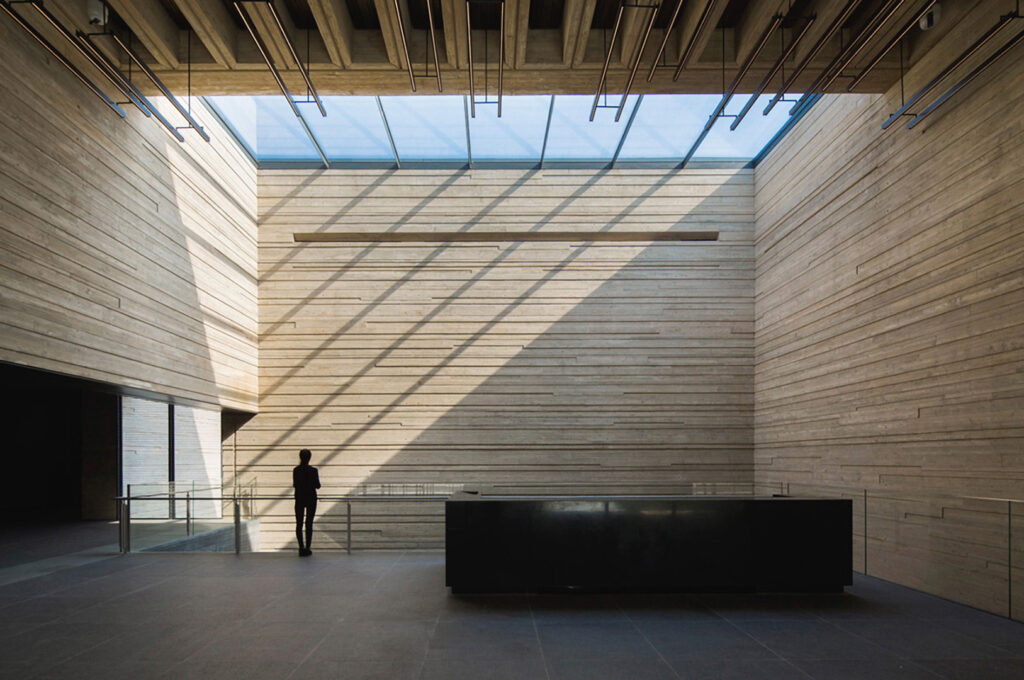 With the ever changing quality of the spaces created by the intersection of the volumes, "street" boundaries and the water's edge, the visitor experiences an expansion of space not only in the physical realm but also as a bridge into the complex world of Mu Xin.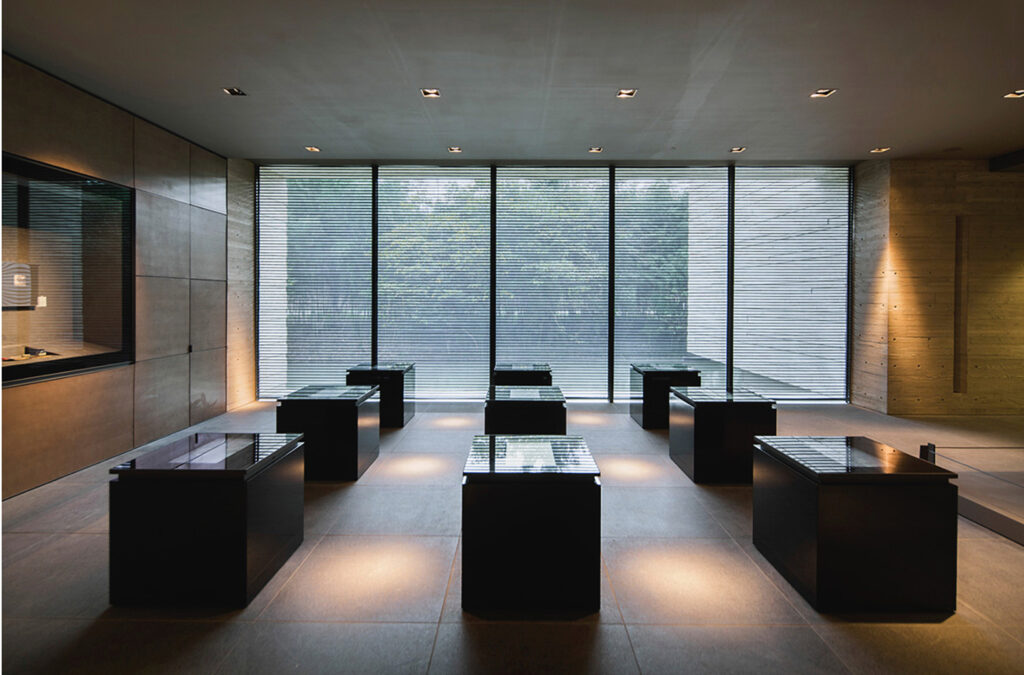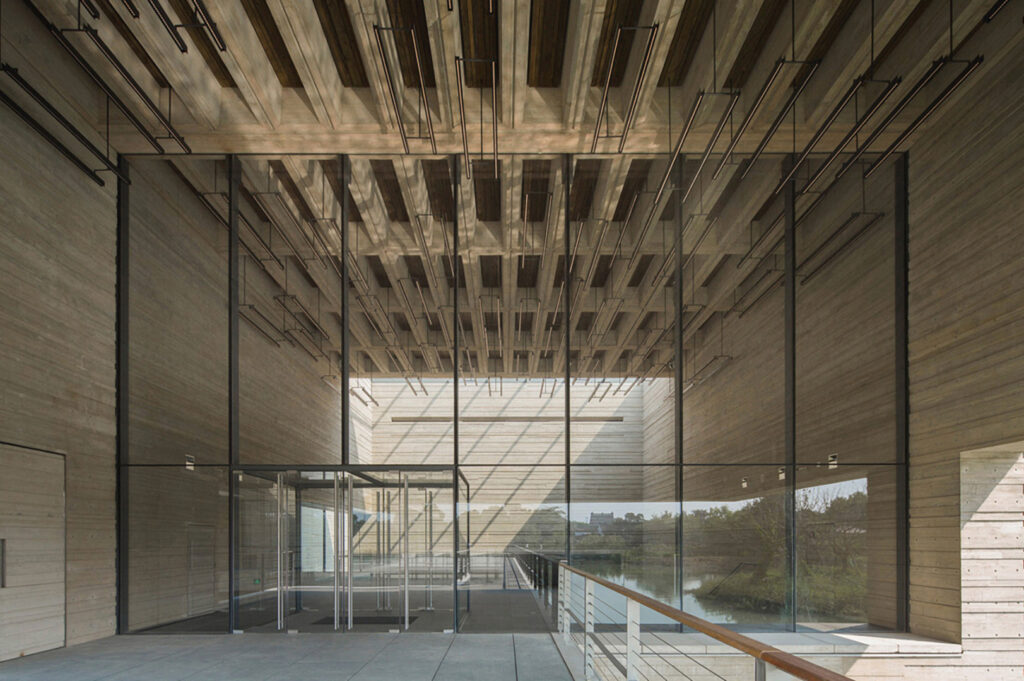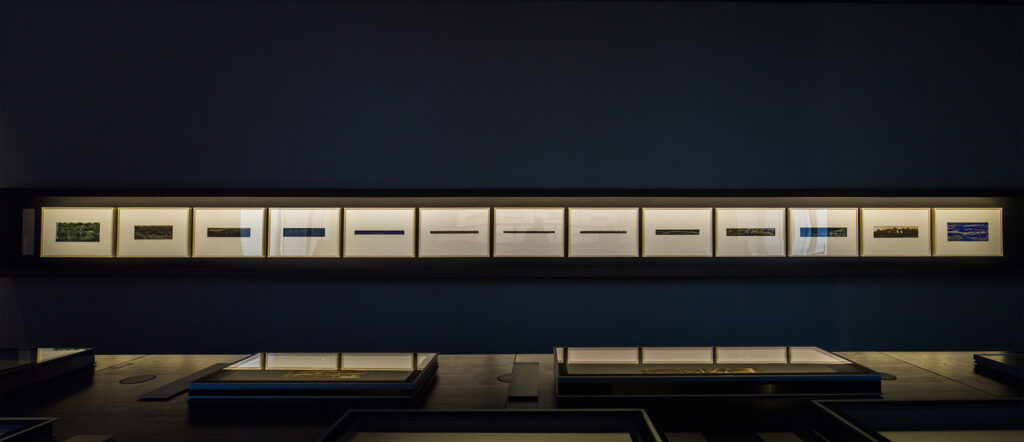 Project Gallery