Design: 2002-2004
Construction: 2003-2006
Architect: I. M. Pei
Site Architect: Bing Lin
The Suzhou Museum design finds inspirations from the classical buildings of Suzhou with white stucco walls and grey tiled roofs, and from the classical gardens of Suzhou for which the city became famous. While respecting the historical context of the past, the design illustrates a new interpretation of the classical architecture, meeting the challenging design requirements of being not only "Chinese and Suzhou, but also contemporary and forward-reaching." Immediately upon completion, the building has been recognized as an important and successful precedence in the delicate balance of modern building design in the historical Chinese context.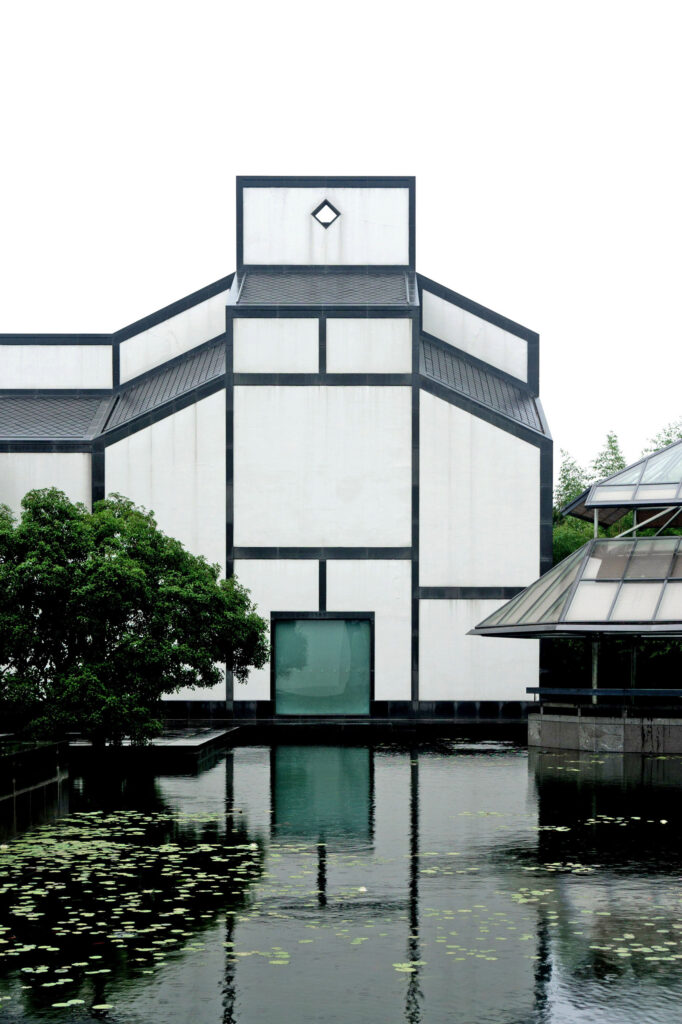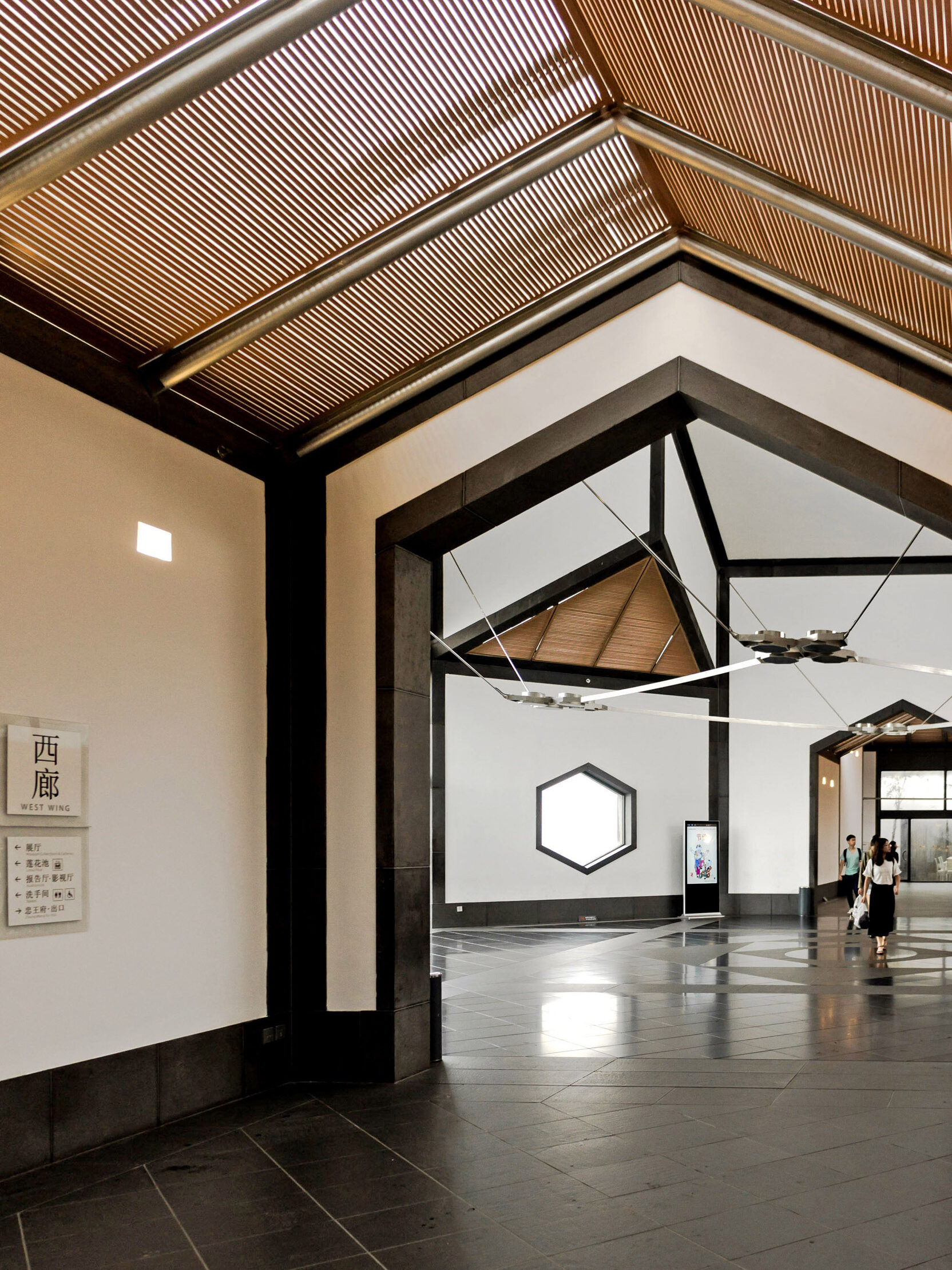 The new Suzhou Museum employs a simple building palette with white walls and stone tiled roofs. The black granite roof tiles are uniform and solid, and in harmony with the traditional tile roofs of Suzhou. The galleries are interconnected with a series of courtyards. The main garden of the museum is separated from the adjacent Unesco designated Humble Administrator's Garden by a shared wall. The design of the main garden is simple and elegant, with a flowing pond, gazebo and a sliced stonescape as the centerpiece. The sliced rocks from Shandong province carefully arranged against the white courtyard wall form a three-dimensional Chinese landscape painting.
Suzhou has a splendid cultural tradition with art crafts and paintings of Ming and Qing Dynasties. The exhibition spaces and design are carefully scaled to be appropriate for its displayed contents. The museum also has a contemporary gallery, a temporary gallery, multi-function room, VIP reception room, and a café. It is a modern museum with state-of-the-art facilities. Since its opening, the new Suzhou Museum has become a new landmark of Suzhou City, designated as a top-ranking Class A museum of China and has becoming a window and platform for cultural exchange and development with the rest of the world.
Project Gallery