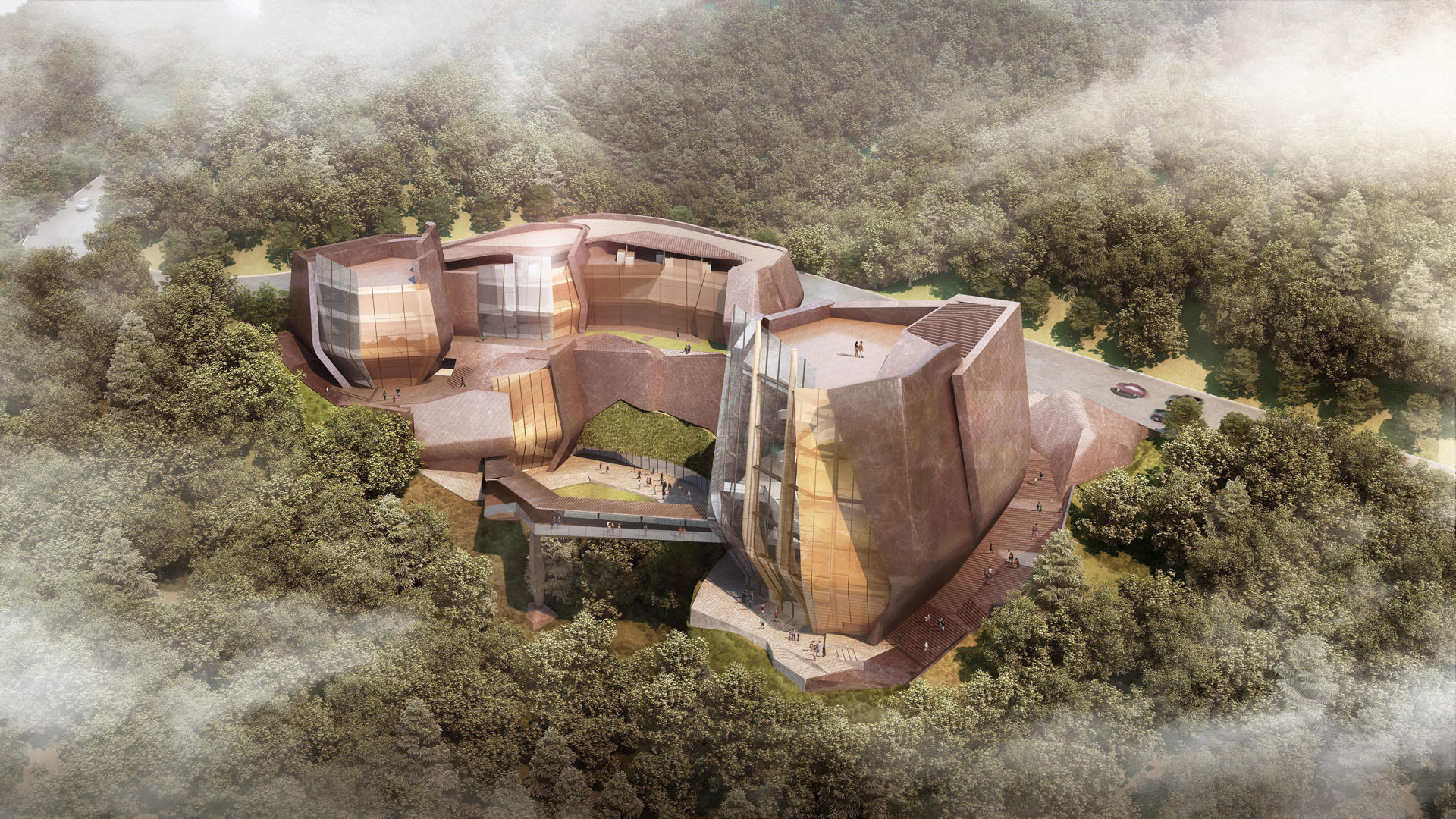 Stone Carving Museum
Design: 2021-Ongoing
Rising out of Dongbao Mountain on a promontory overlooking Li Shui City at the bend of the Ou river, the Qingtian Stone Carving Art Center is the anchor of the Dongbao Mountain Overseas Chinese Cultural and Museum Ecological City in Qingtian County, Zhejiang province.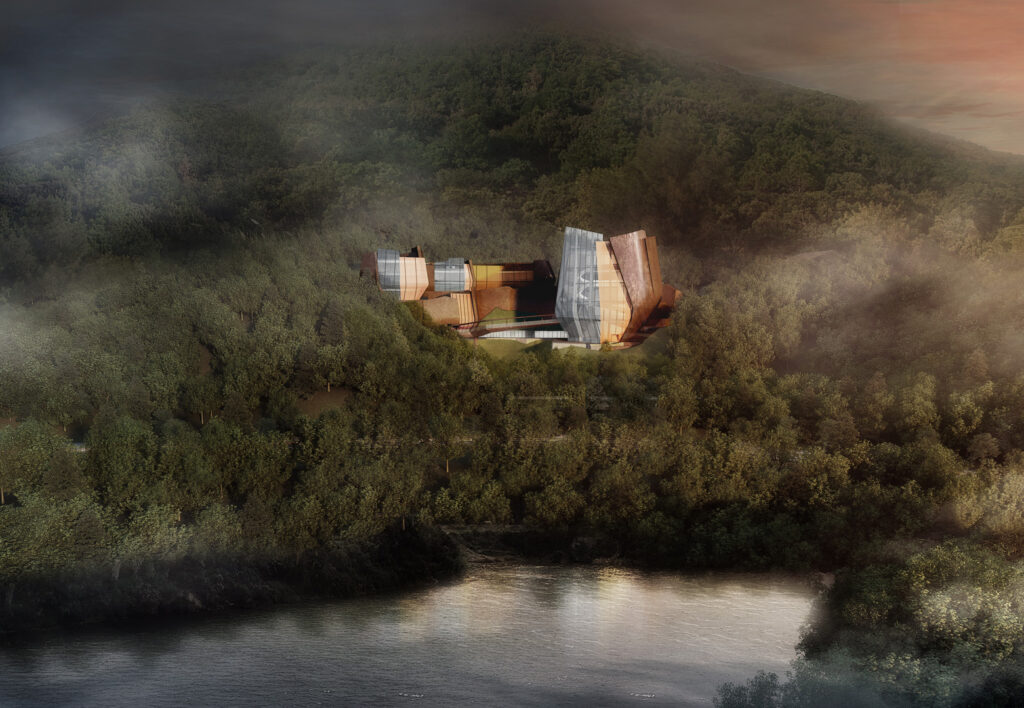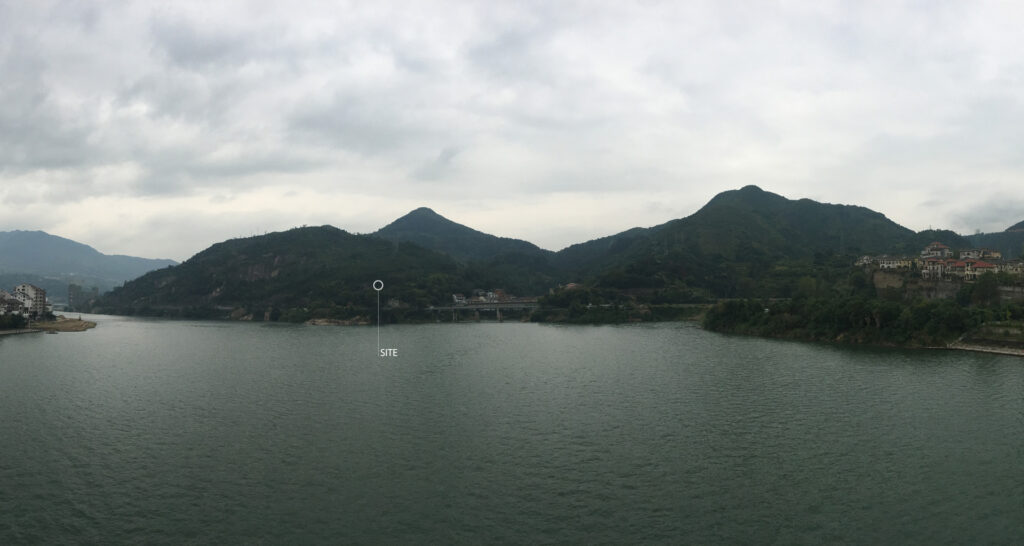 Influenced by the long history of stone craft art that Qingtian became famous for, the museum showcasing exemplary examples of stone carving, rises out of the earth as if carved out of the unique topography of the site. In lieu of buildings built on an artificial platform, the museum straddles the heaven and earth housing extensive permanent galleries, two temporary galleries, education and multifunctional venues as well as artist residences and a high end restaurant and museum café seamlessly integrating with the natural surroundings and landscape with extensive views across Li Shu City.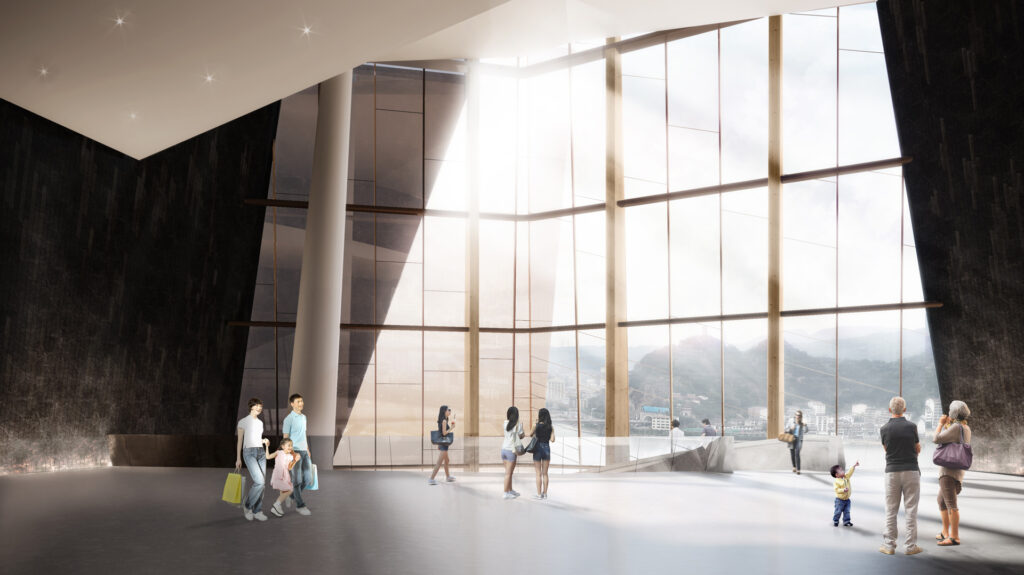 With it's beautiful modeling in harmony with the surrounding and refined craftmanship in construction, and state of the art display, the Qingtian Stone Carving Art Center will be the premiere center of the thousand year old art form known as "Embroidery on Stone," recognized as one of China's national intangible cultural heritage.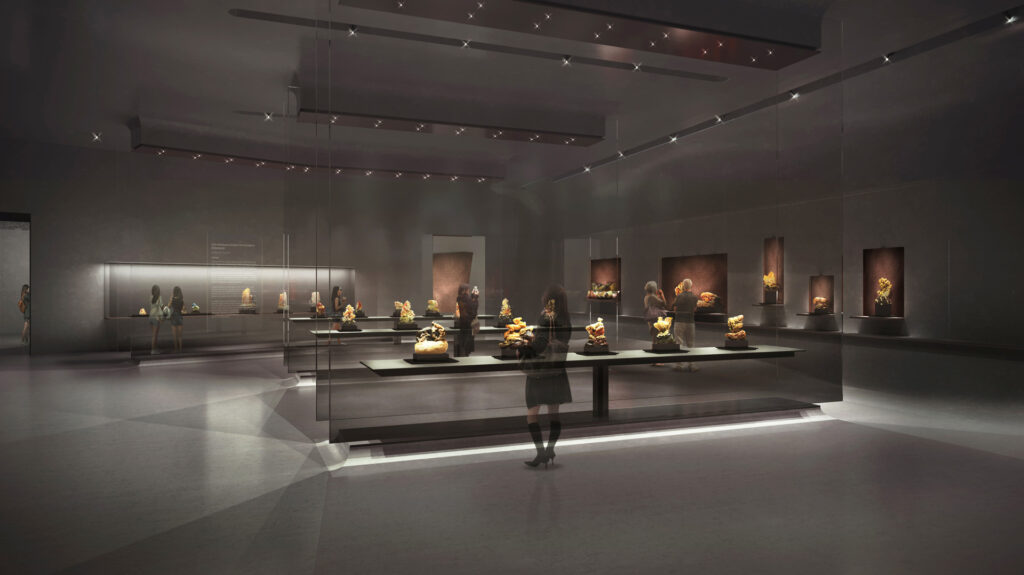 Project Gallery