Siteman International Oncology Hospital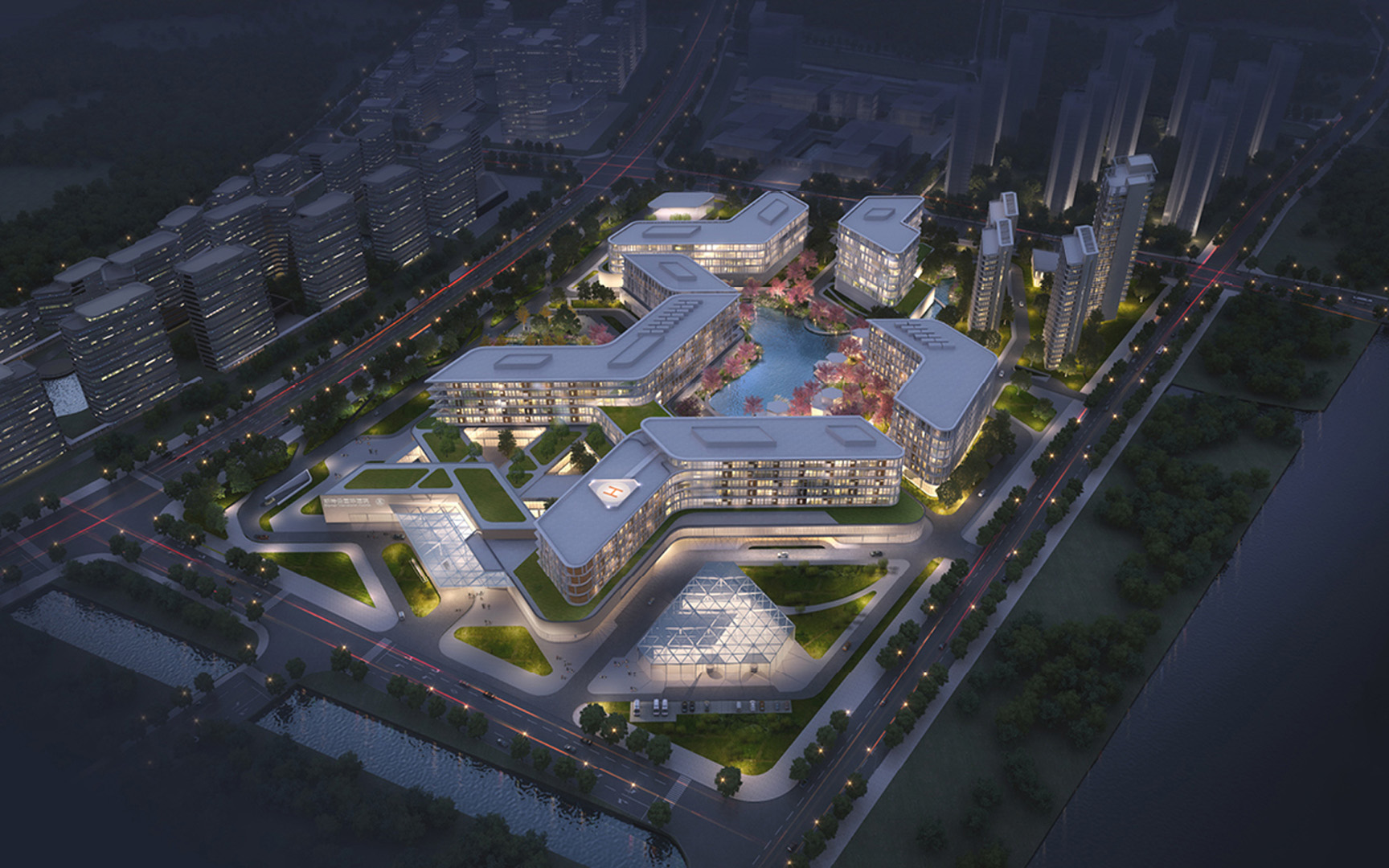 Siteman International Oncology Hospital
Design: 2019-2021
A new state-of-the-art private medical facility located between the metropolises of Suzhou, Wuxi and Shanghai, the Siteman International Oncology Hospital and Medical Center provides cutting-edge healthcare in a low-density environment integrated with the rich, natural landscapes of the historic Suzhou gardens.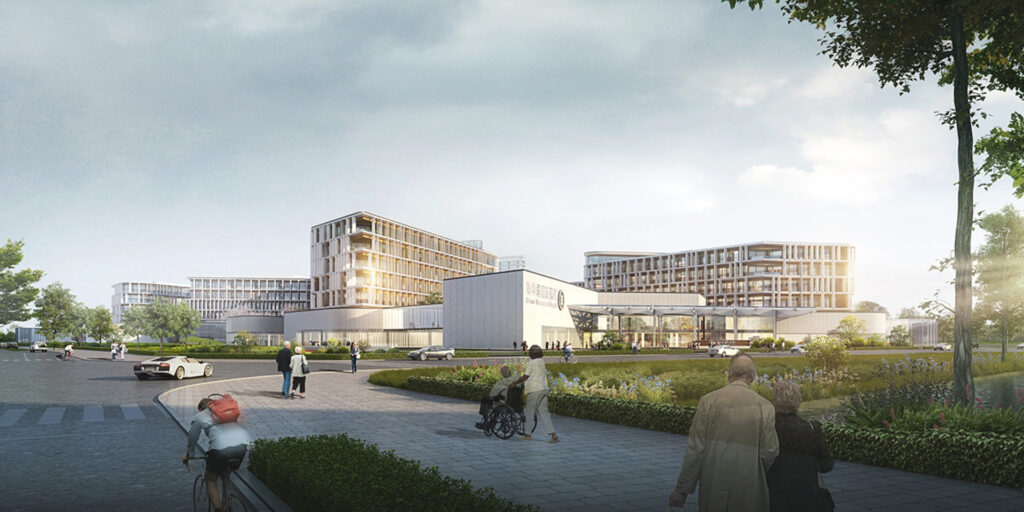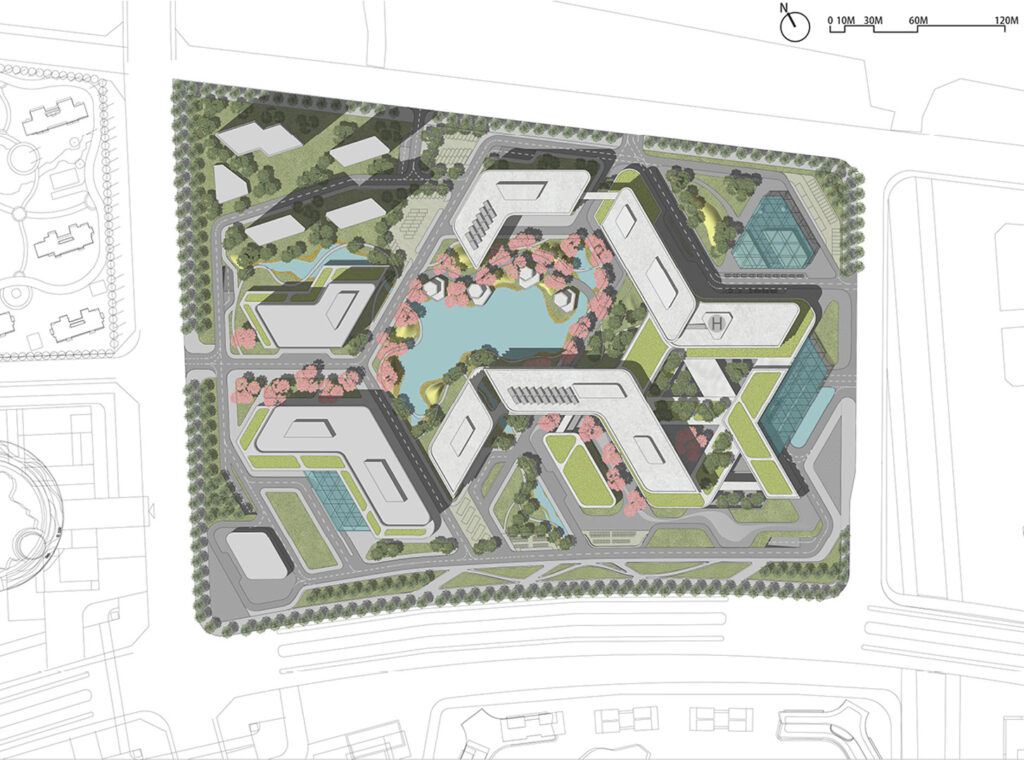 At the foreground of the 128,000 m² complex, a 77,400 m² Oncology Hospital provides surgery, chemotherapy, radiation therapy, immunotherapy and proton beam therapy among other specializations, advanced equipment and technology. Patient wards include 143 single-person rooms, 110 double rooms, 22 intensive care units (ICUs) and related medical treatment facilities. In lieu of a traditional hospital typology, with stacked inpatient and outpatient towers adjacent to a central diagnostic and treatment center, the Huici Suzhou International Hospital and Medical Center distributes inpatient wards and outpatient clinics into low-density complexes within the garden landscape, providing ample natural daylight and views of nature.
To minimize inefficiencies and maximize vital adjacencies, the building complexes are designed at a specific scale to loop around the central diagnostic, treatment and imaging centers. To the north of the site, higher density structures house a 6800 m² Postpartum Care Center, a 13600 m² Rehabilitation Center and a 11400 m² Nursing Center.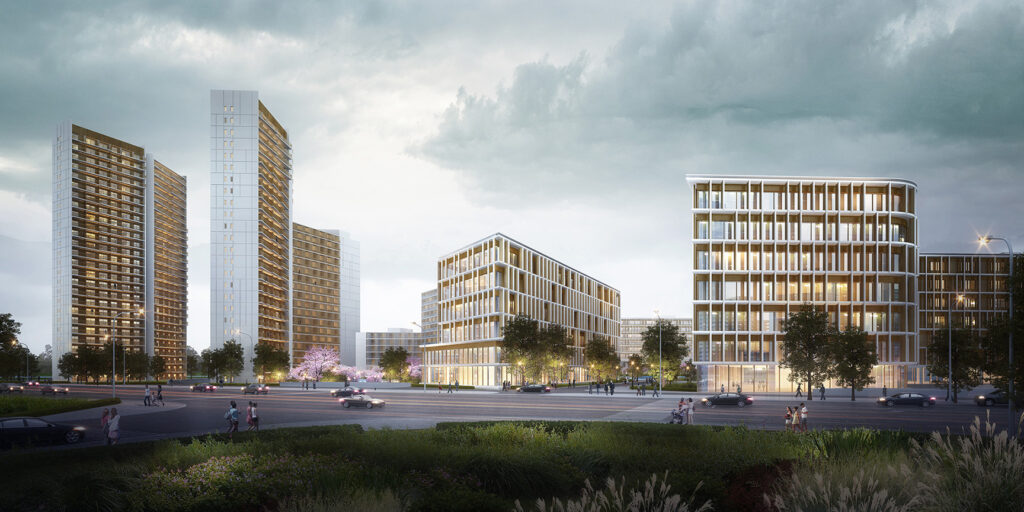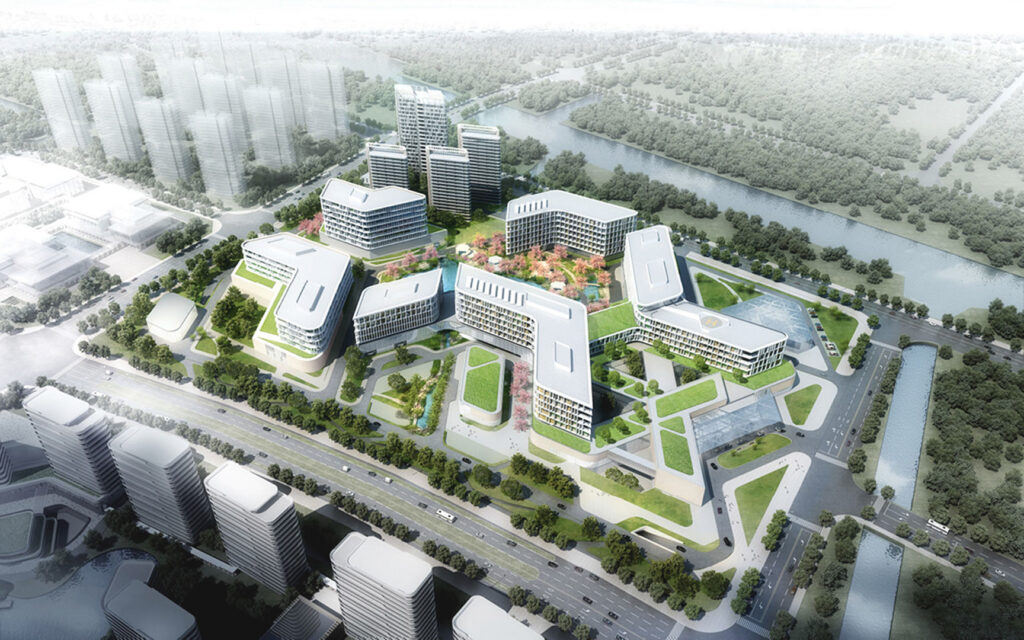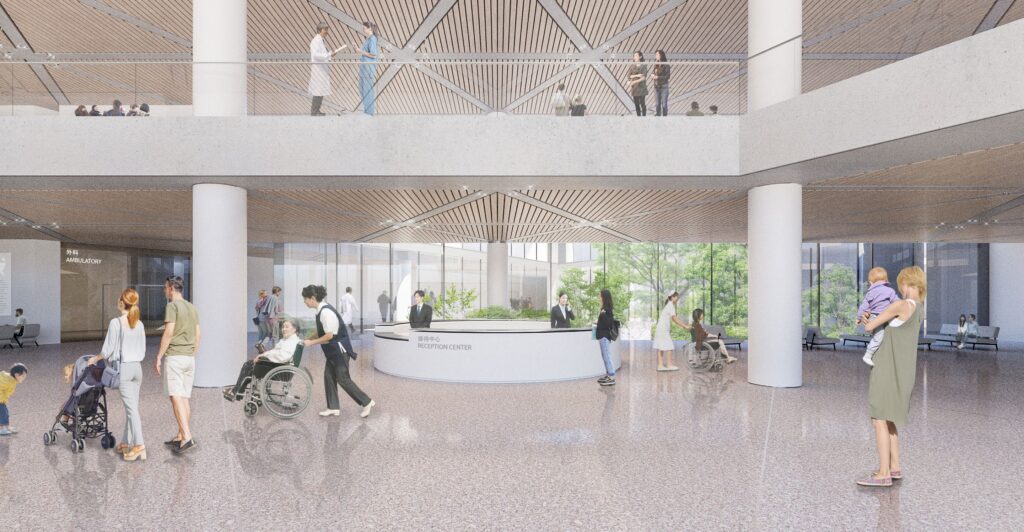 Project Gallery