Shanghai Stock Exchange
Design: 2013
Construction: 2014
Area: 3,600 m2
The Shanghai Stock Exchange (SSE) Tower was built in 1997, with a 3,600 square meter column-less trading floor, containing 1,810 trading seats, it was once the biggest trading floor in Asia. In order to meet the new demands of the changing global marketplace, the transition to online trading and the limited need for physical trading space, OLI was tasked with the renovation of the SSE trading floor.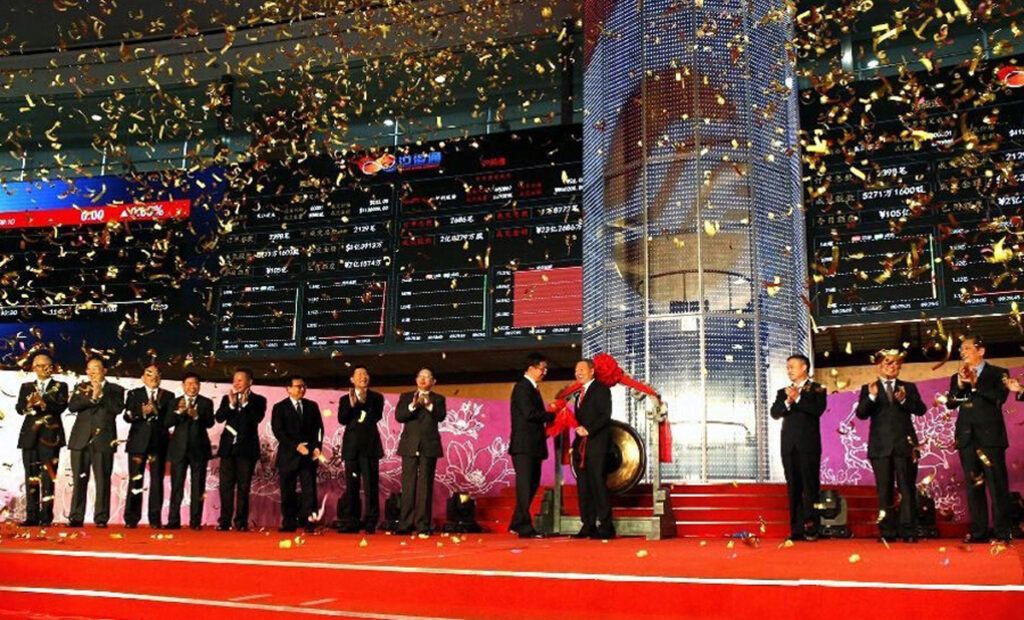 New functions were programmed to be overlaid on the existing framework, paramount to the client demands was the addition of a platform for IPO ceremonies. Additional program integrated to the renovated central trading hall were a large meeting space for publicly traded companies, a market investigation and oversight area and increased media seating with direct views of sight ringing the periphery. A transformed section of the original trading seats, a portion of which was requested to be saved, was integrated as stock trading and investor education areas. Above the Central Trading Hall, the areas to the north and south on the mezzanine, originally located behind the trading monitor, was transformed into conference rooms and state of the art live-broadcast platforms. The renovated VIP floor, one floor above, holds VIP meeting rooms and a museum dedicated to the history of the SSE.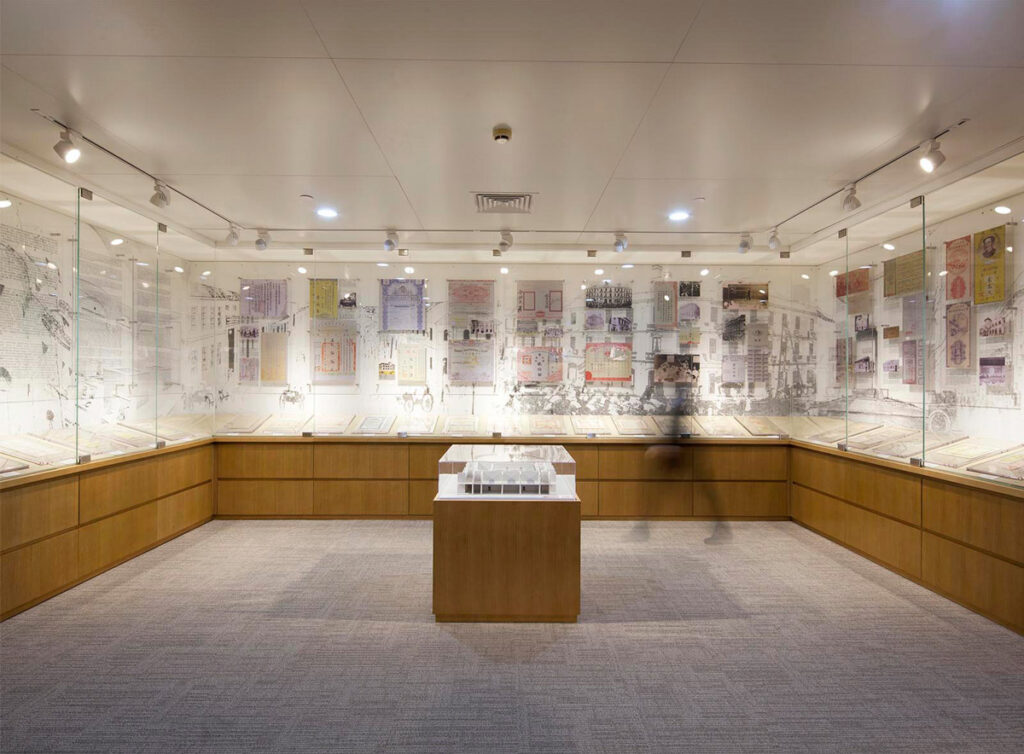 The specialty market trading area in the northern section of the hall makes use of a similar design language, connecting the trading and oversight area with a glass volume formed in the traditional Chinese character for the number "eight." The Chinese pronunciation of the number eight resembles the word "flourish," implying a sense of prosperity for the market.
Project Gallery