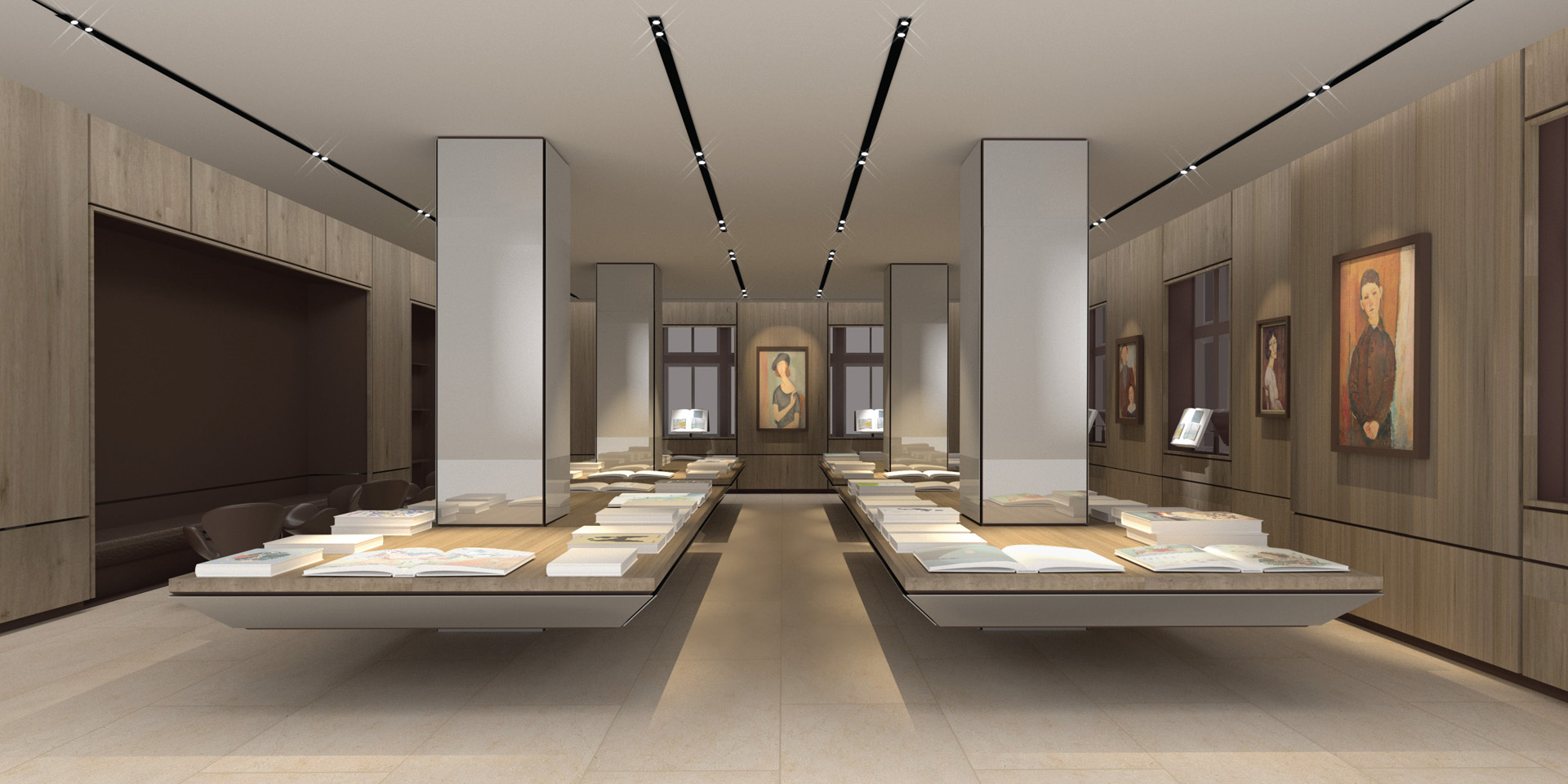 No. 1 Bond
Design: 2020-2022
Bund is the very origin of Shanghai modern history. The sound of the bell tower of the Customs House, the traveling ships of the HuangPu River and the great western style bund buildings are the memories of the Bund. Shanghai Bund Art Bookstore, located at the No. 1 Bund, will begin to tell us the story of art and culture.
This design option is to bring modernity to tradition, to introduce openness to exclusivity, and to insert lightness to solidity. With fluid spatial planning and minimum material to create a modern art space, and to display art books and artworks artistically.
The design encompasses a wooden book gallery core that weaves through all three zones of the bookstore. In parallel, a great table anchors an informal reading zone framed by a bookcase partition displaying art, books and goods for sale. The partitions act as delineators for various themed/zones throughout the bookstore; from Photography, Art, Architecture, Design, Food, Travel, Leisure, etc. At the end of the book gallery core is a tiered informal reading area where visitors can read, enjoy refreshments and experience informal lectures, exhibitions and performance art.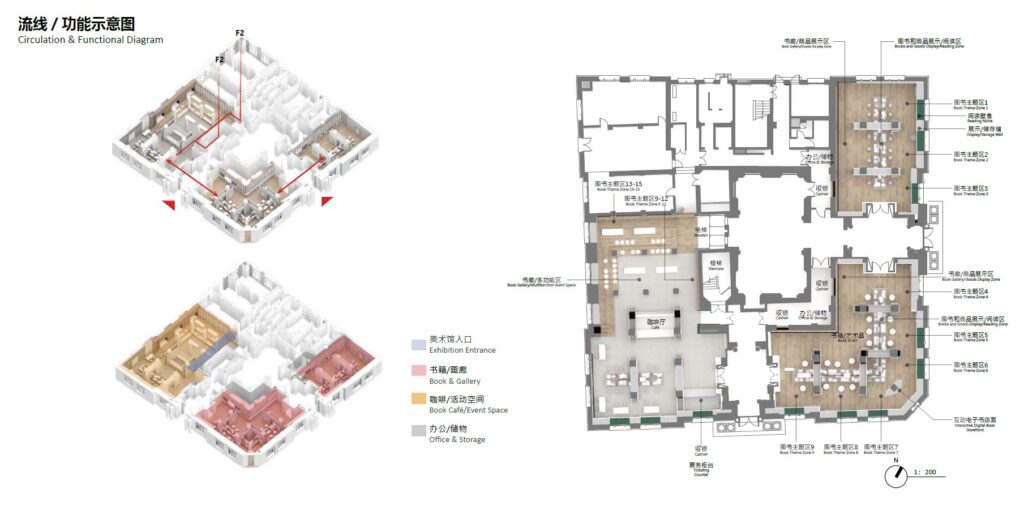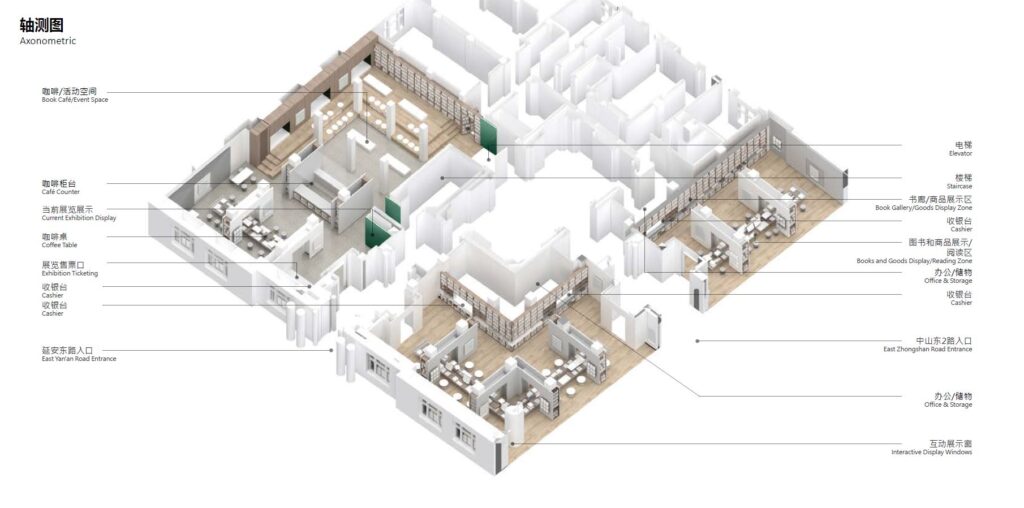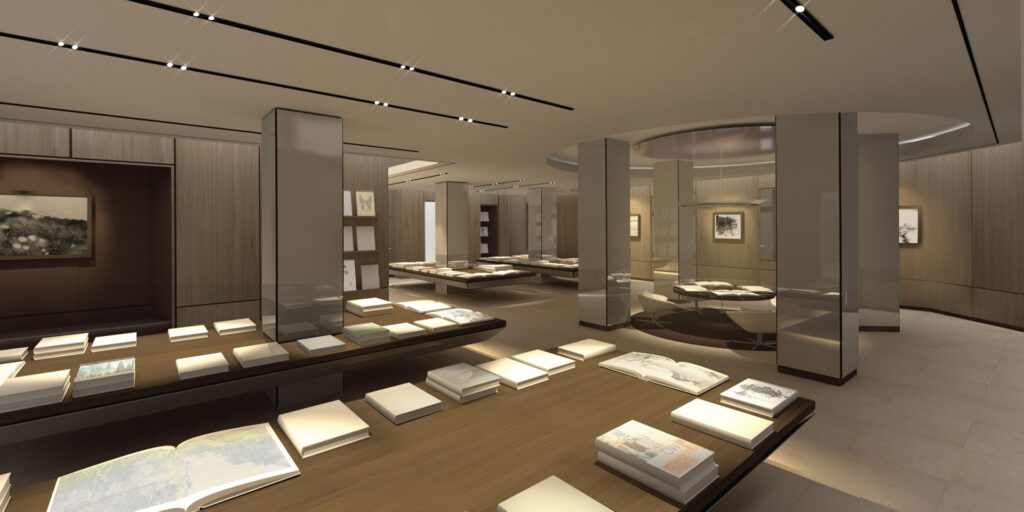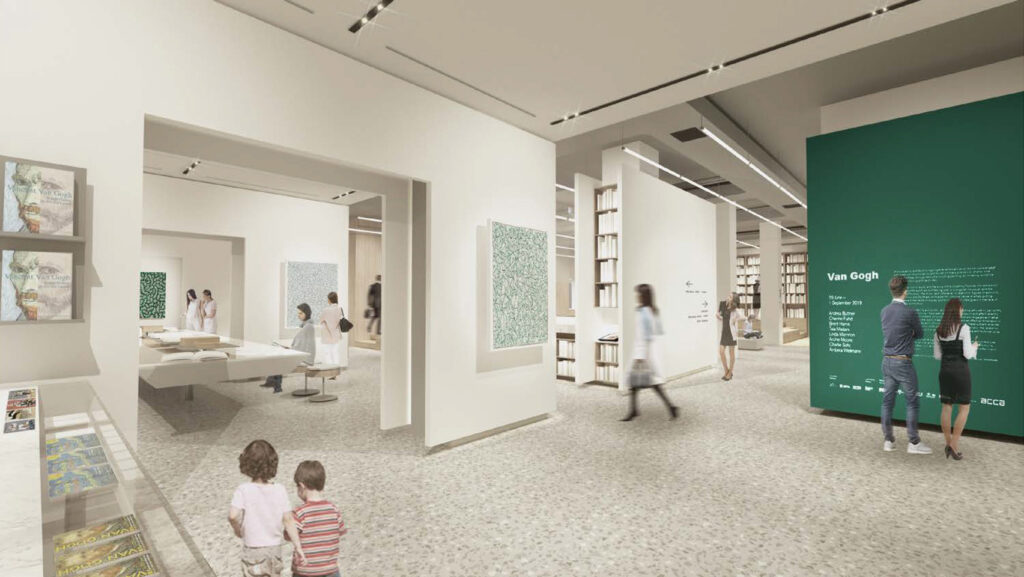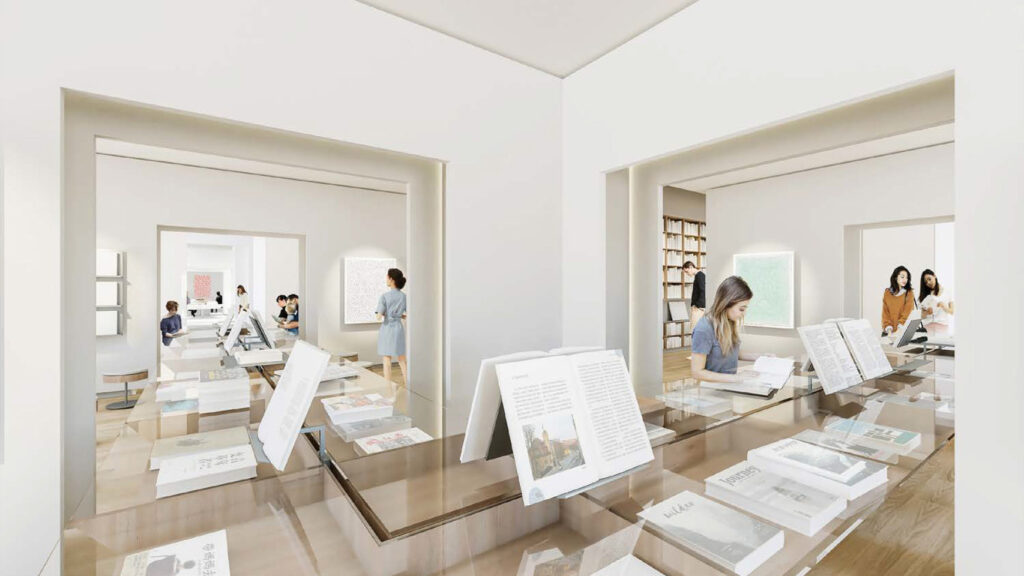 With the second story windows blocked for gallery walls, large format High Definition 8K video screens projecting outward have been introduced to activate the façade. The lower windows create an upper valance to allow for the extension of the video display from above while allowing for views into the bookstore zones and the book gallery. This allows for the first two floors to be fully activated with interchangeable themes. The graphics would be tasteful, imagery from simple default color to unhurried animations of the art exhibition inside to images of beautiful book pages gently turning which would be on sale inside.

The corner window is of a similar concept. However, the high definition screen would contain a full, single page e-book reader of a
beautiful book on sale in the store. The pages would be controlled by the page turning motion of the person on the exterior of the
façade looking inward through the window. By a wave of the arm, the onlooker can flip the pages at any speed as the e-book video would
contain the motion of an actual page being flipped.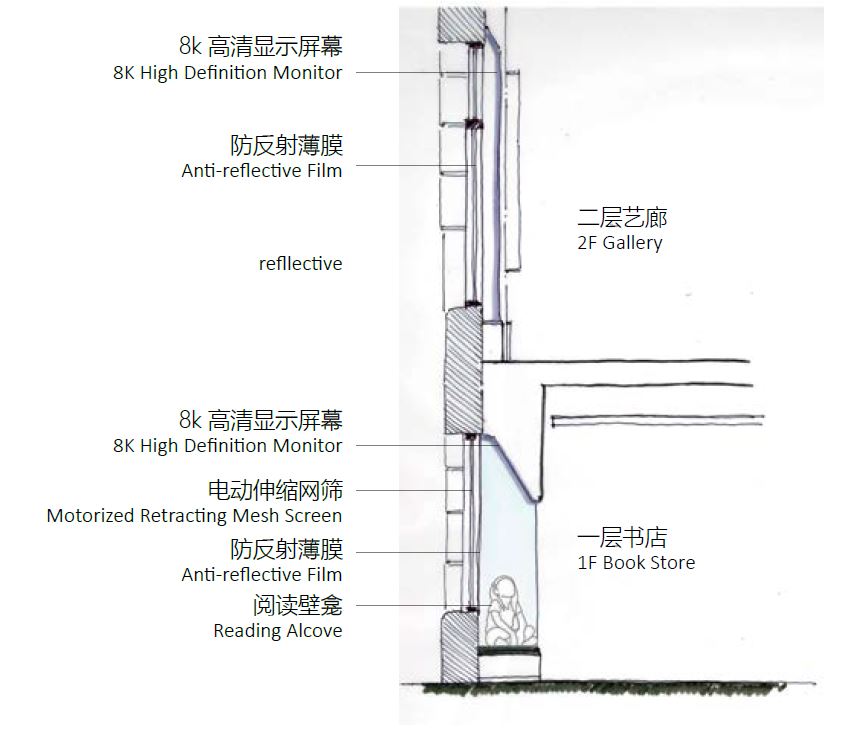 Project Gallery