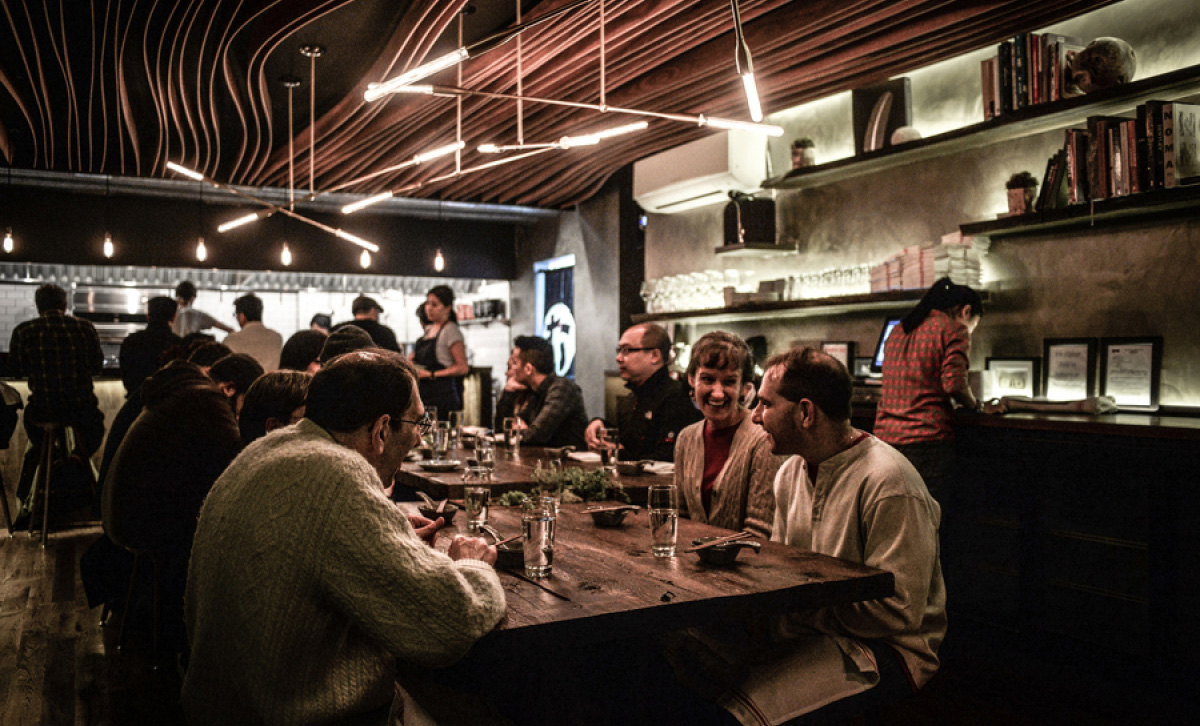 Mu Ramen
Design: 2014
Construction: 2014
Area: 800 ft2
The first brick-and-mortar outpost for the New York Times rated No. 1 Ramen, Mu Ramen is situated on the fast-growing edge of Long Island City. The primary design challenge commissioned by chef/client Joshua Smookler for the 800 ft2 restaurant was for the guests to feel as if they were eating in the dining room within Joshua and Heidi Smookler's own home. To achieve this, an open plan with a single communal table and a bar counter separating the kitchen and the dining area was designed to seat only 22 guests to be served directly by the chefs.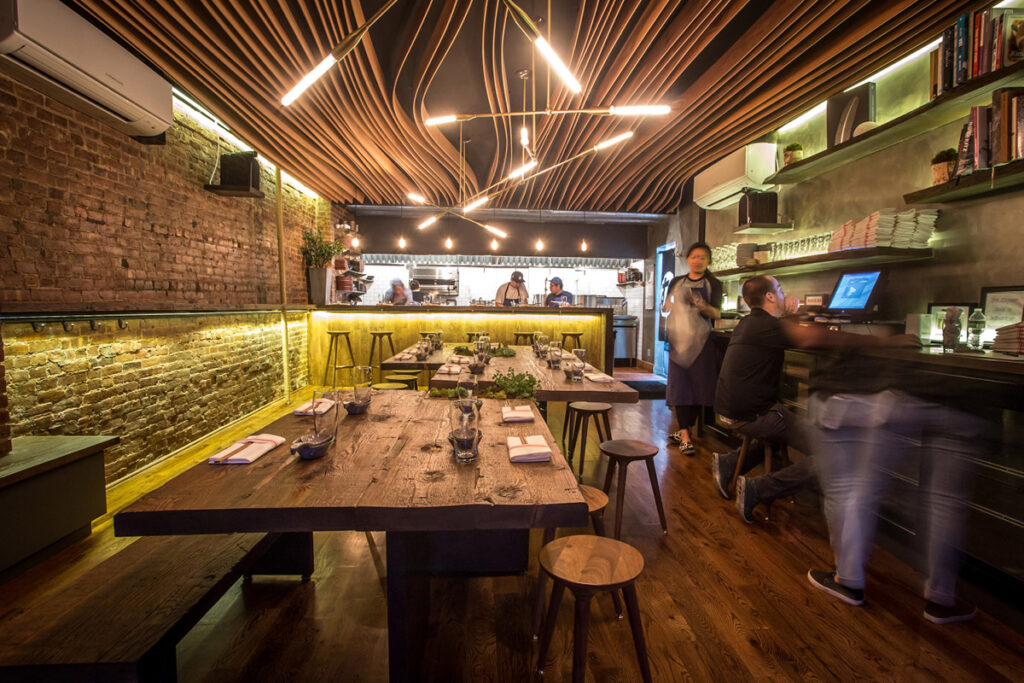 While keeping the existing brick wall of the previous tenant, the warm and inviting atmosphere is comprised of dark reclaimed wood millwork and exposed incandescent Edison bulb fixtures. Through the subtle shifts of the table tops in plan and elevation, the communal table becomes a central feature within the space while allowing guests separation and privacy. In conjunction, 50 curvilinear wood ceiling fins flow around kelp inspired pendant lights hanging in dialog over the communal table. With the use of a simple parametric algorithm, the curvature of these fins were generated based on the proximity to the pendant lights, giving an organic presence and visually directing focus towards the kitchen area to the performance of the food preparation.
As the client requested no visible signage on the exterior of the restaurant, a single lighting fixture element was designed as a symbol to the passerby. The fixture form is generated from the Japanese Hiragana Mu character, parametrically distorted in layers in the Z-direction for a fluid extrusion. This extrusion was then sliced radially into fins to tie into the language of the interior ceiling. From below, the original Mu character remains visible, but from the side, the lamp appears as a wavy volume. The physical lamp is constructed of laser-cut aluminum and a duochrome LED bulb changing from white to red, reflecting the change to a late night menu of meticulously prepared izakaya inspired creations to be finished with a bowl of the client's award-winning savory ramen.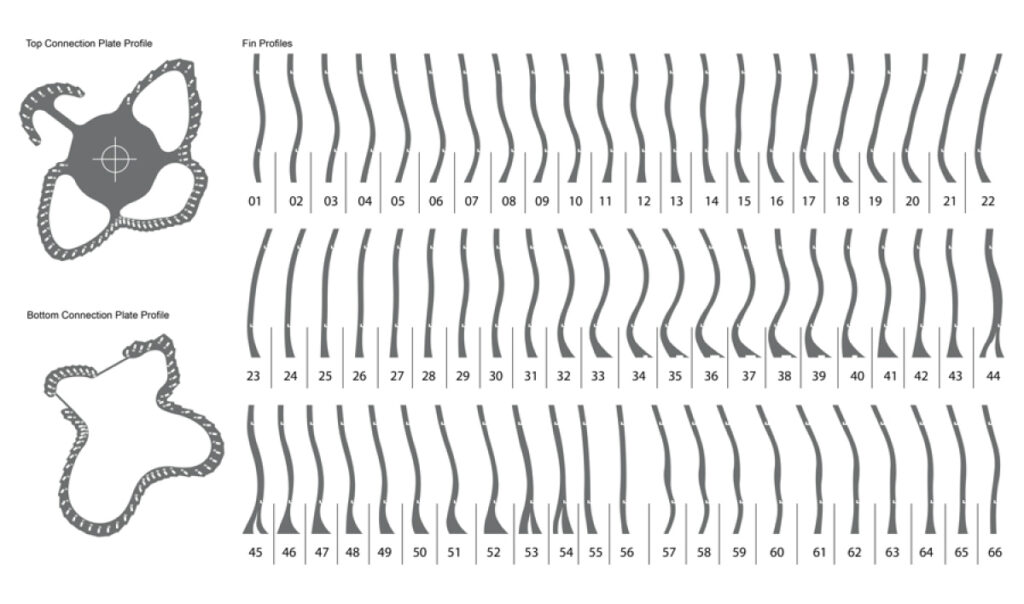 Project Gallery