Earth Park
Design: 2022
Located in the Liangshan Yi Autonomous Prefecture in southwestern Sichuan province. The Hua Hai Gao Earth Park Natural Art Gallery appears nestled in a tributary valley of the Anning River surrounded by the natural bounty of the Hengduan mountain region. Taking into careful consideration the sectional topography of the site to the building height and form, the building appears timelessly within the river valley, as if formed by the pre-Anthropocene geological evolution of the glacial river. Inspired by the eroded natural stone shapes of river boulders, the Natural Art Gallery is formed by three discrete concrete shell volumes floating above a recontoured river bed housing exhibition areas, combining art and nature showcasing the natural beauty of the river and the future Hai­huagou Earth Park Development surroundings.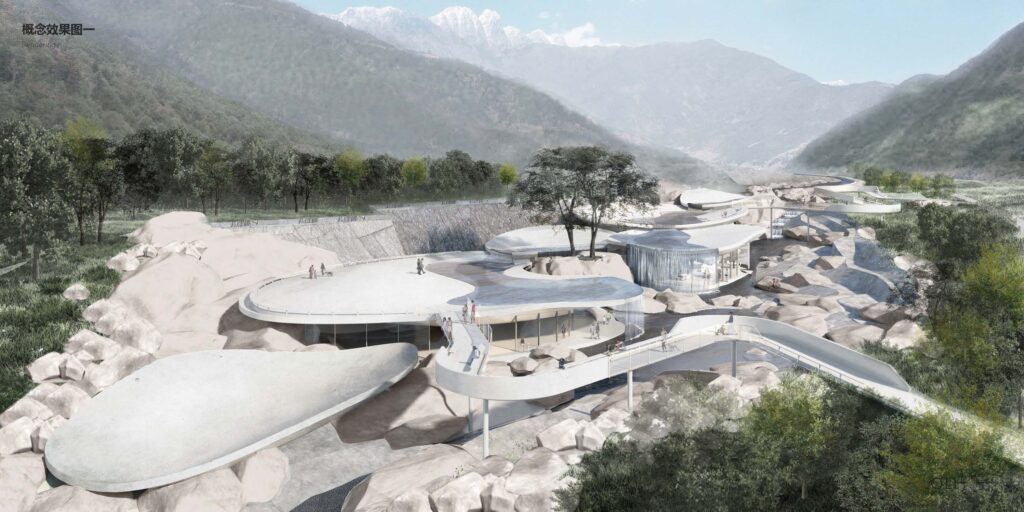 One approaches the Natural Art Gallery from the south via a pedestrian foot bridge to the roof of the reception/exhibition hall, physically and mentally separating the visitor from the bustle of the access road connecting the planned visitor and VIP parking at the mouth of the river delta. While crossing the bridge on a journey to the Natural Art Gallery, one enjoys a view upstream of the river where water is diverted via a hidden ballast valve allowing the stream to gently flow from each successive concrete roof vessel to the other in a series of controlled falls which are then diverted down as curtains of water around programmed areas to be experienced.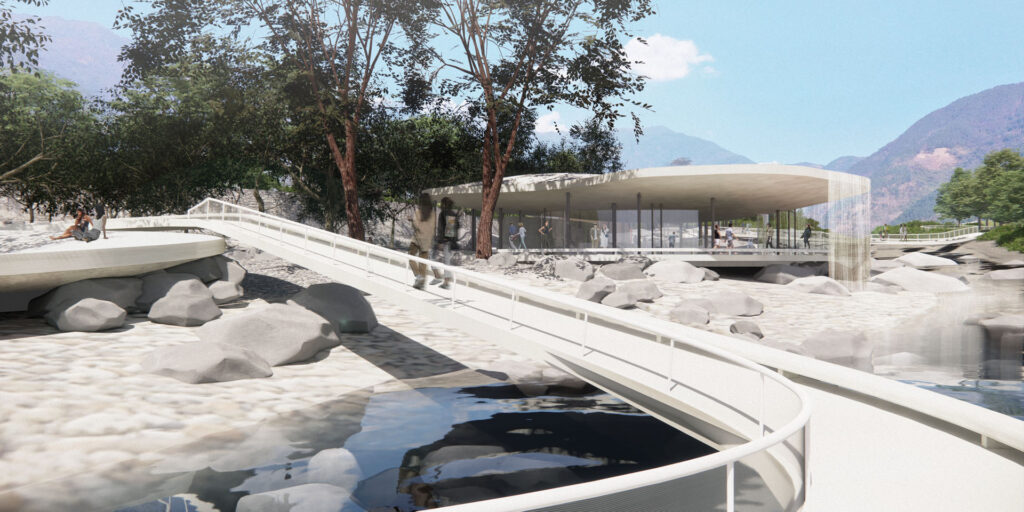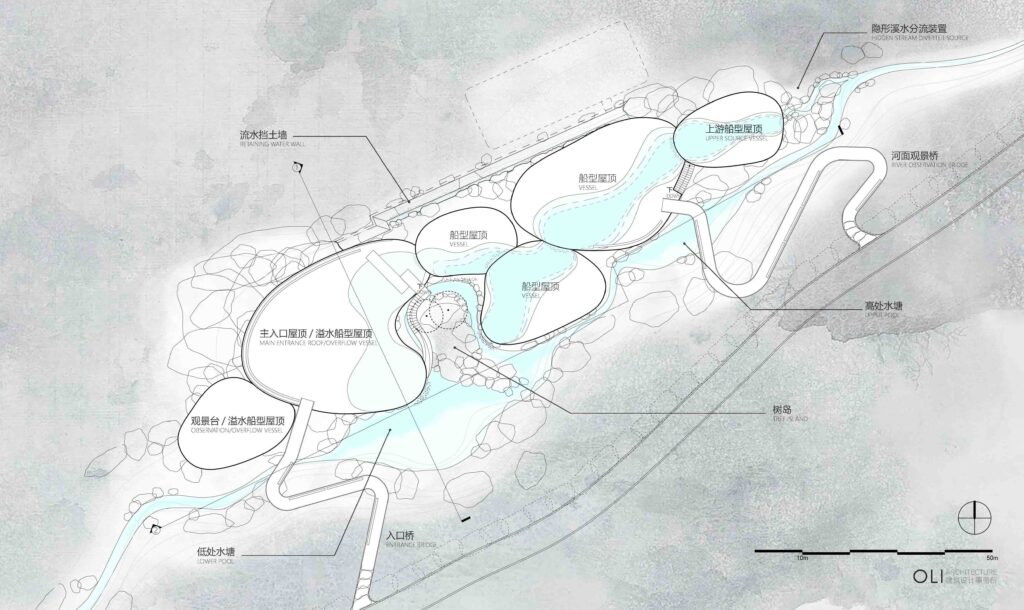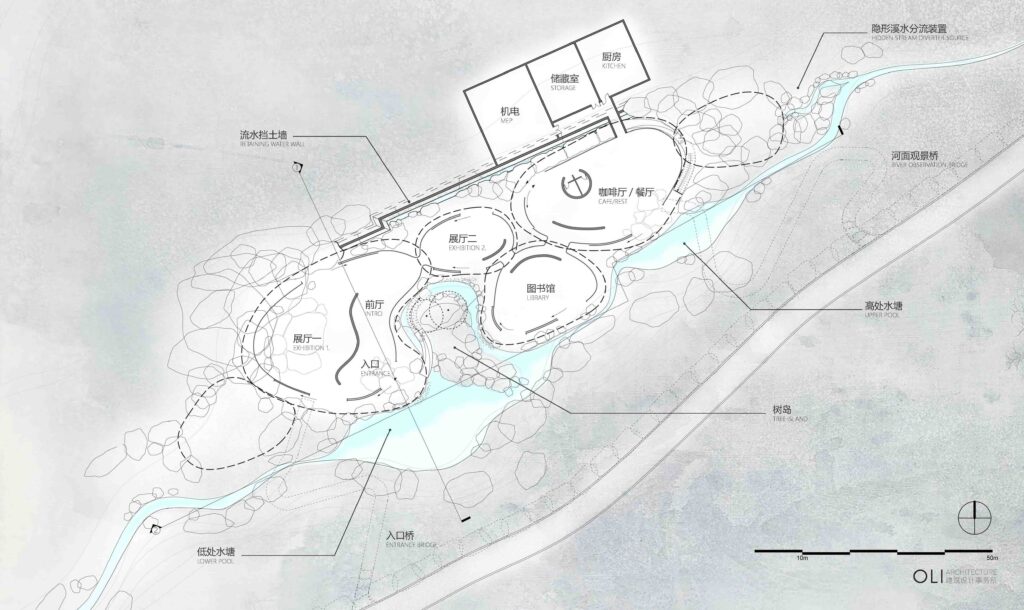 Within the Natural Art Gallery, large sliding arced operable glass enclosures allow for views in a 180 degree panorama up and down the river valley while blurring the boundary between interior and exterior with the sound, smell and taste of the moving water and pure mountain air. Pools of varying sectional river depths allow for seasonal changes to the river boundary and activates ever changing experiences throughout the year bringing the visitor closer to the wonders of nature on each successive visit.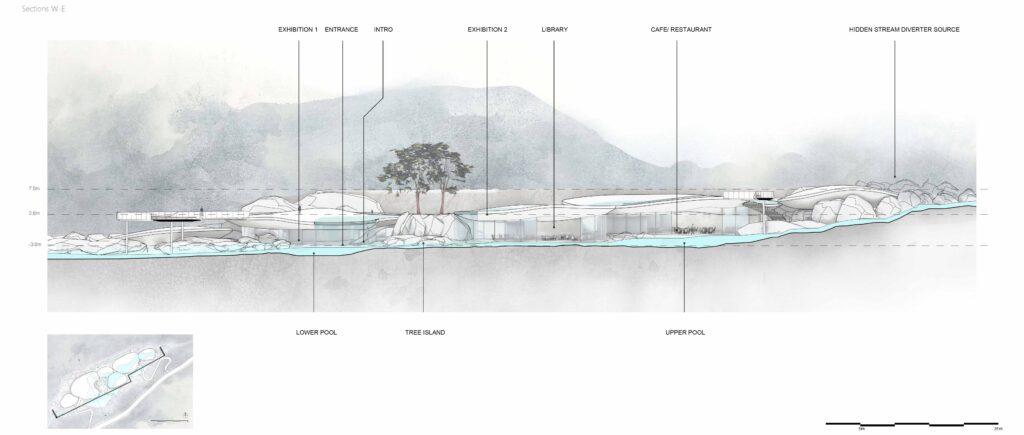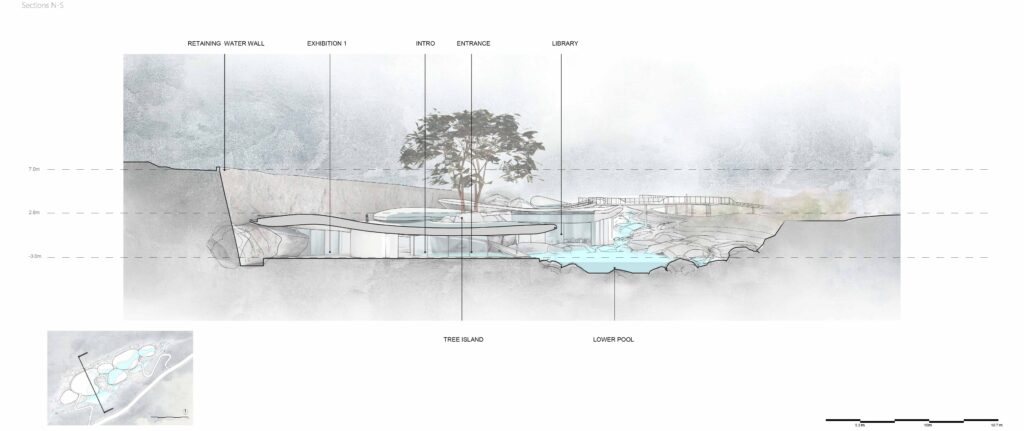 Project Gallery