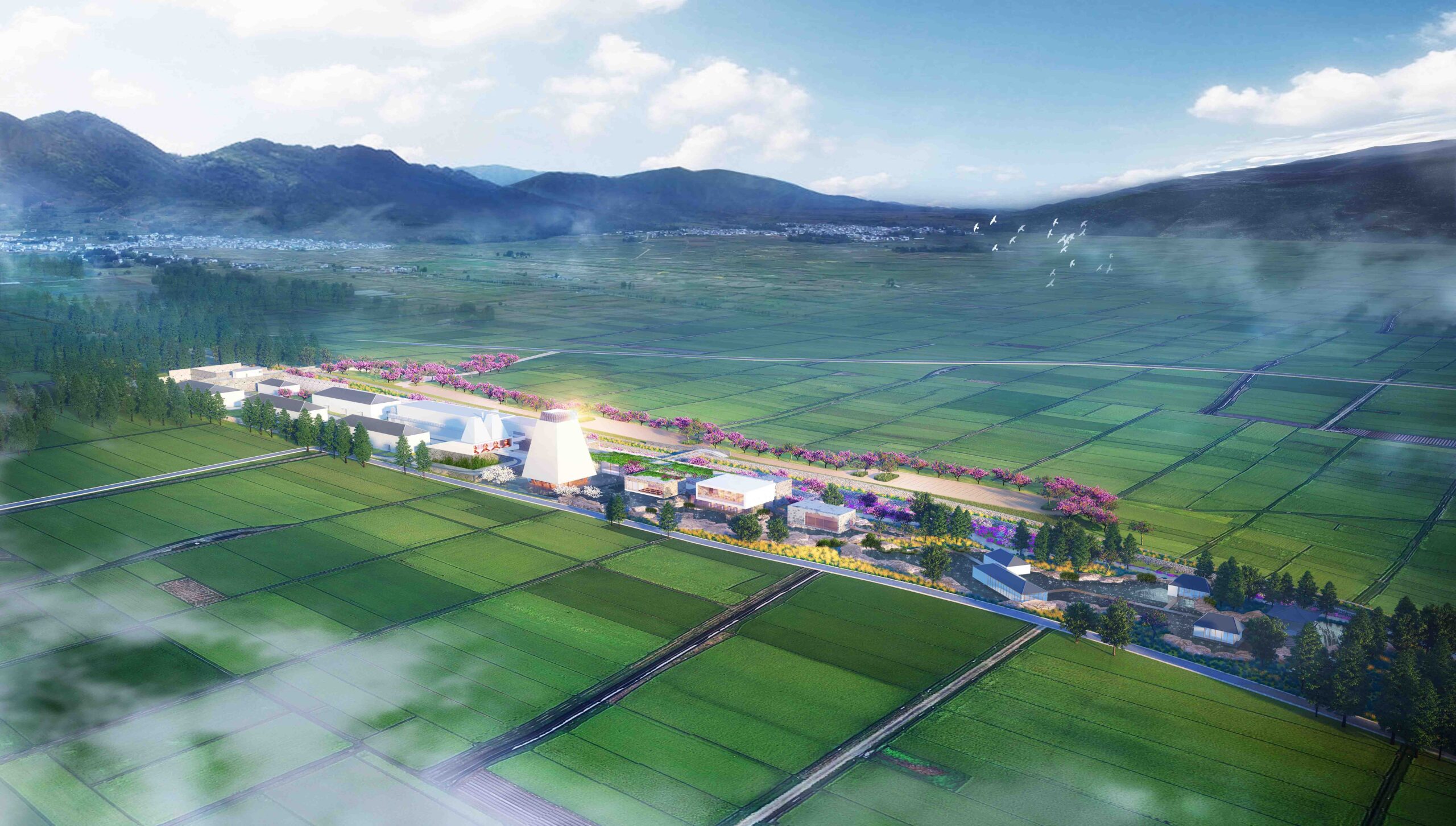 Diageo Jade Complex
Design: 2021-2023
Construction: 2022-Ongoing
The Diageo Jade complex is inspired by the tradition of whisky making, and its deep connection to place. Located in a fertile valley in Dali, and fed by pristine natural springs, the Jade whisky made here is born from a rich and beautiful environment. The architecture of the complex takes its cue from this relationship, drawing inspiration from the heritage of Dali and Scottish whisky making traditions, and taking advantage of the biodiverse landscape and spectacular views the site affords.
The architectural concept of the project highlights the experience of nature, by stimulating the senses. We have chosen materials and carved space in order to frame views, control light and amplify sound. The sky, water and air are integral components of the design, along with the earth, stone and planting. Taste, touch, sound and smell are all activated and stimulated through this crafted Jade experience. The Jade complex design is abstracted from the building traditions of Bai/Dali vernacular architecture, and historic Scottish whisky distilleries. These inspirations have a common material palette of rough stone, dark pitched roofs, and whitewashed walls. These materials are formed into a series of courtyard-like spaces, a typology typical in the region, to utilize sustainable practices of cross-ventilation and thermal mass. The long, linear site presents the opportunity to experience a dynamic, sloped landscape, approximately 12m from West to East.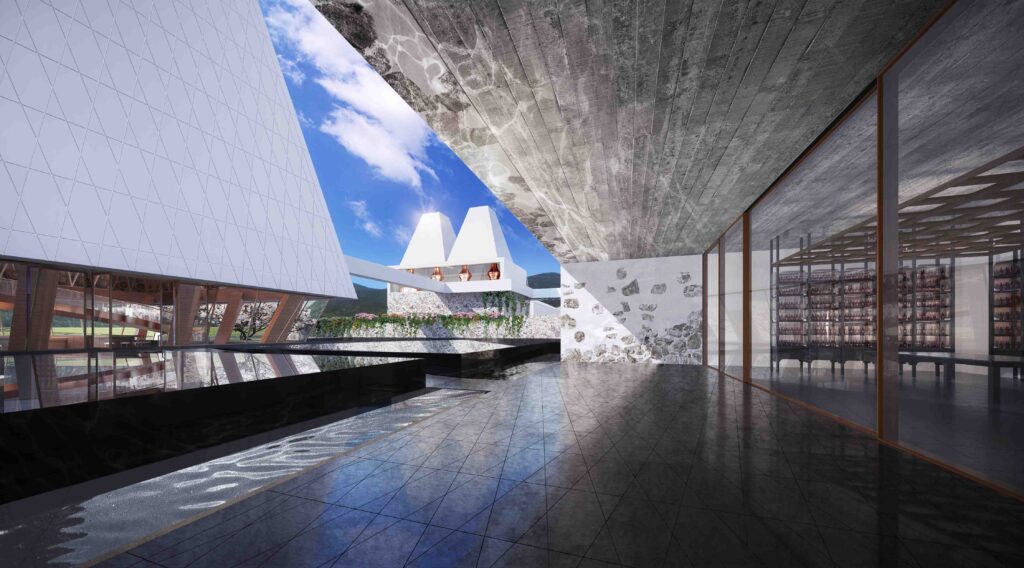 The stone buildings of the Visitor's Center are low and embedded in the ground along the north approach road, and then once inside dramatically open up to reveal expansive views of the Cangshan Mountains to the south. The building layout is terraced to take advantage of the naturally sloping site and create a dynamic visitor experience to be discovered.
A series of pools and water features are integrated with the Visitor's Center to emphasize Jade's deep connection to water. These pools are filled with purified water from the processing of the pristine single malt whisky. This water, along with collected rainwater, is also used to irrigate the lush landscape at the east end of the site, supporting the biodiversity of Yunnan where the original pristine spring water is cycled back into the ecosystem.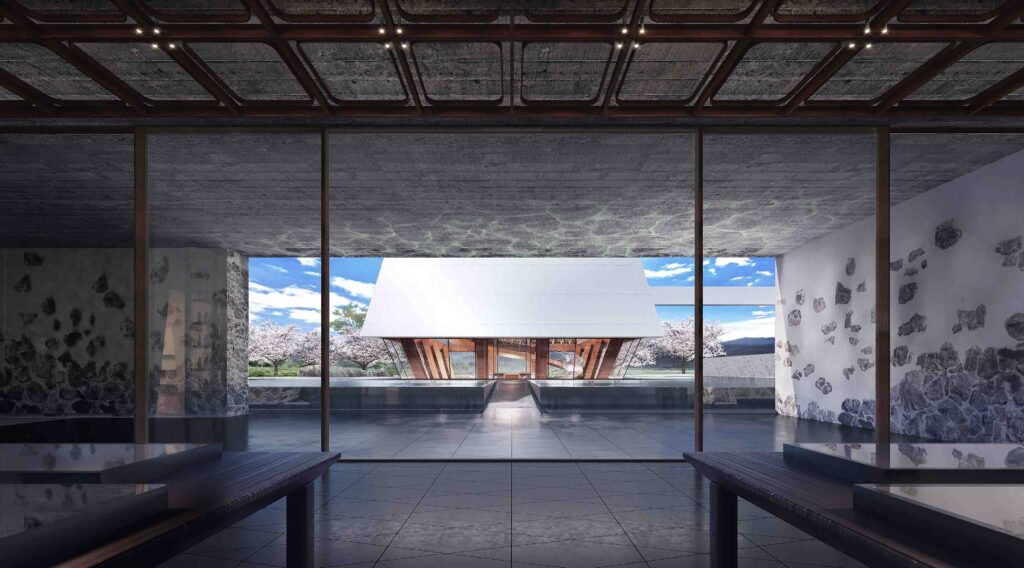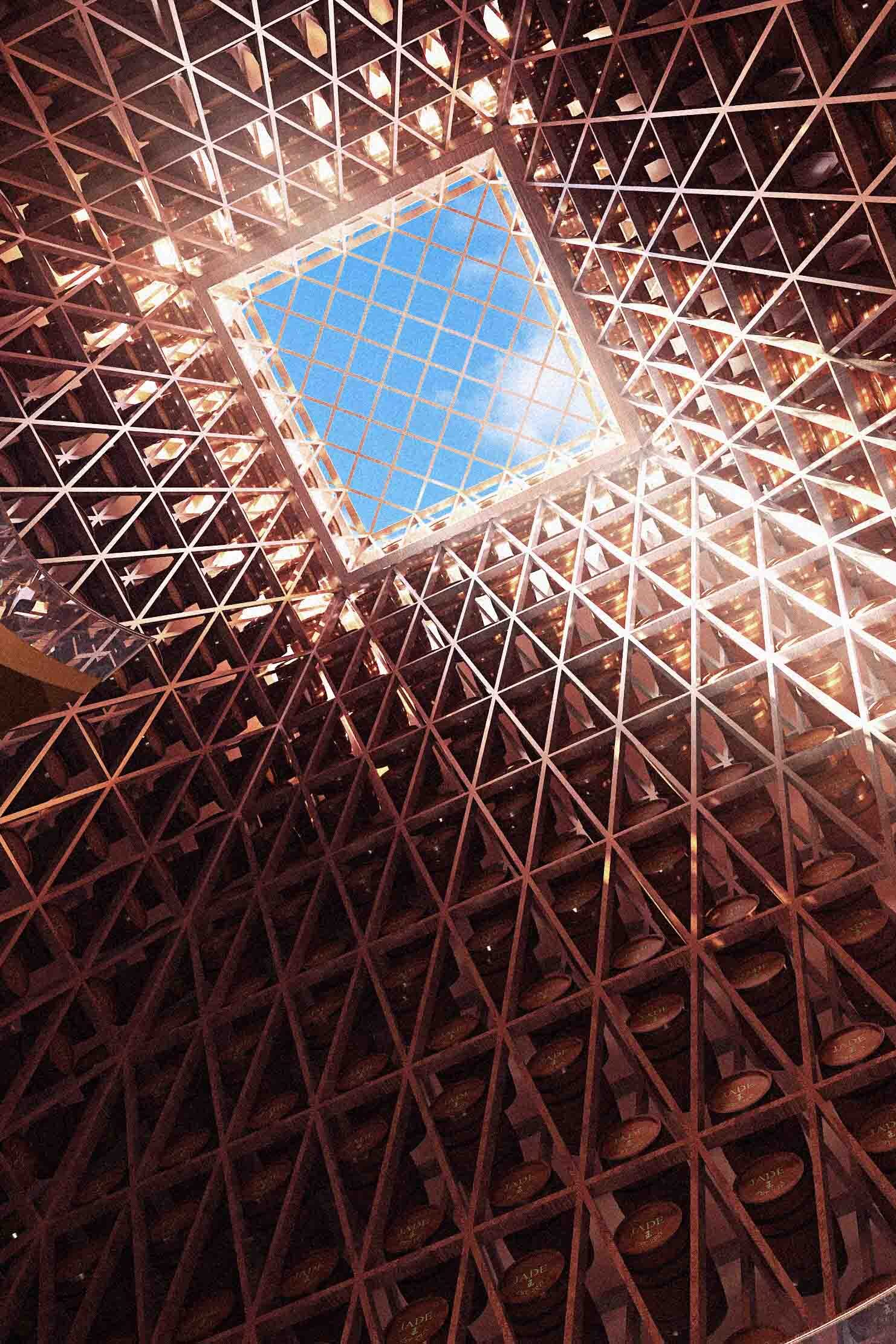 The tapered form of the barrel tower is an abstraction, of the famous Three Pagodas of the Chongsheng Temple in Dali. It is jewel-like shape (tapered at the top and bottom) minimizes shade of the peripheral platform below while giving the form a perspectival lift and a taller appearance than the actual height. The barrel tower is clad in tessellated pattern of white hexagonal metal panels, reminiscent of the faceted tiles found in the vernacular "Bai Architecture" of the region.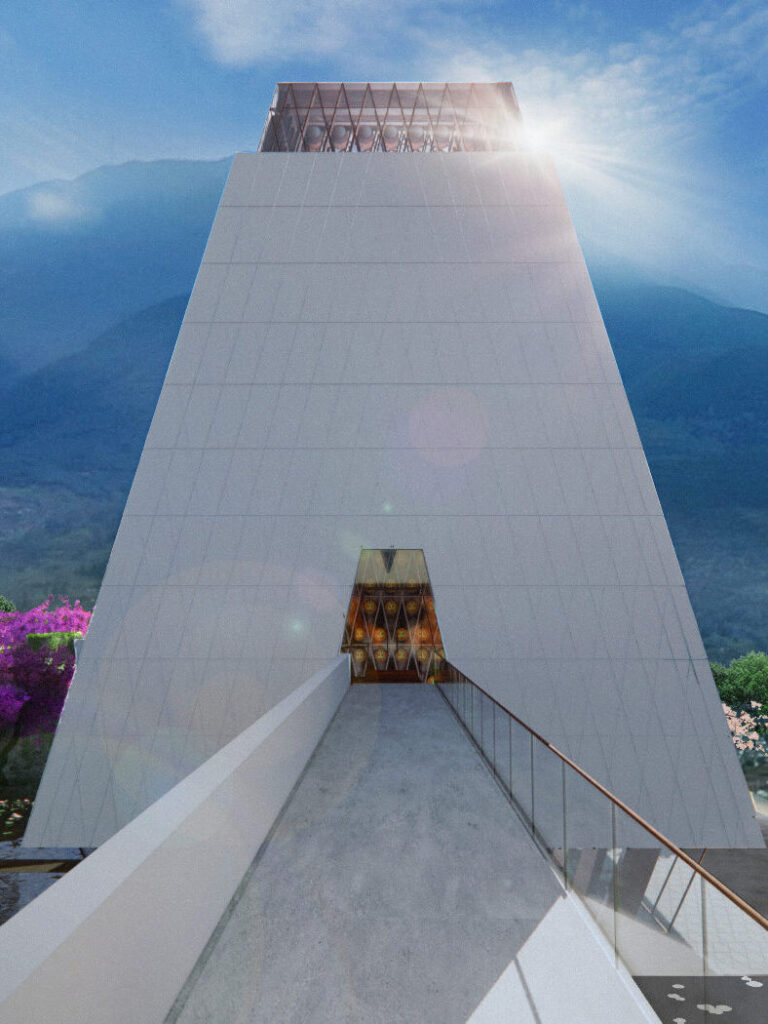 Project Gallery