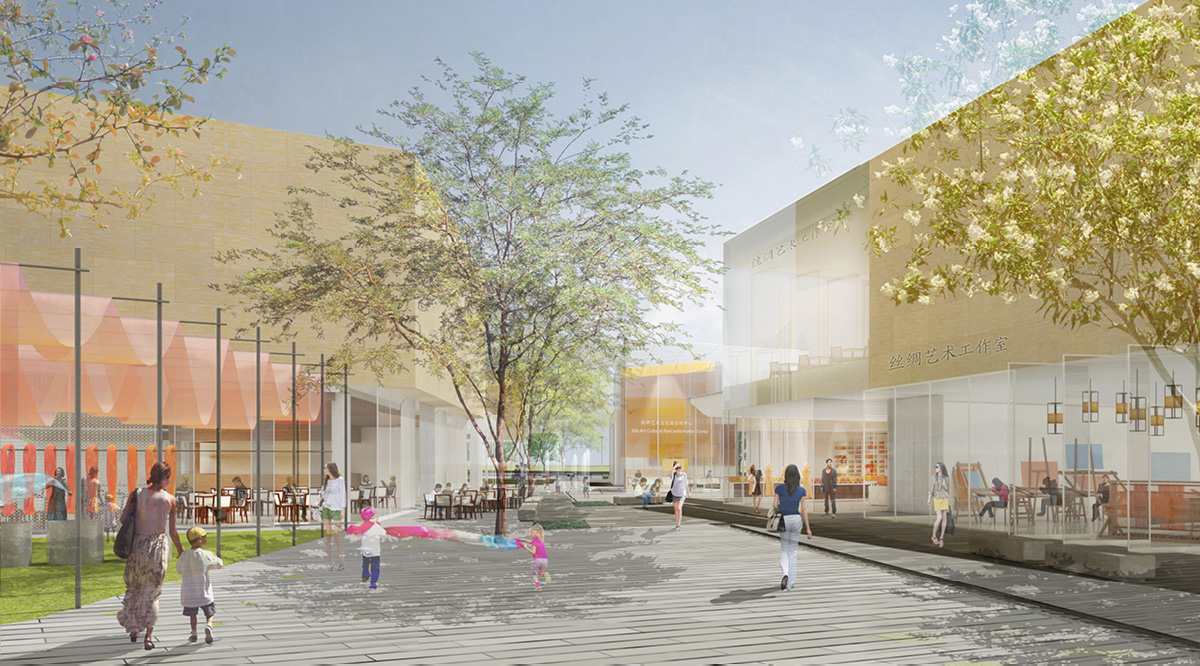 CSAC Park
Design: 2011-2014
Chengdu, the capital of the Sichuan Province or "Heavenly State" (Tian Fu Zhi Guo), is located west of the Sichuan Basin and in the center of the Chengdu Plain. The site is located at the intersection of Tian Fu Square and Tian Fu Avenue in Shuangliu, Chengdu, around 20km from the city center.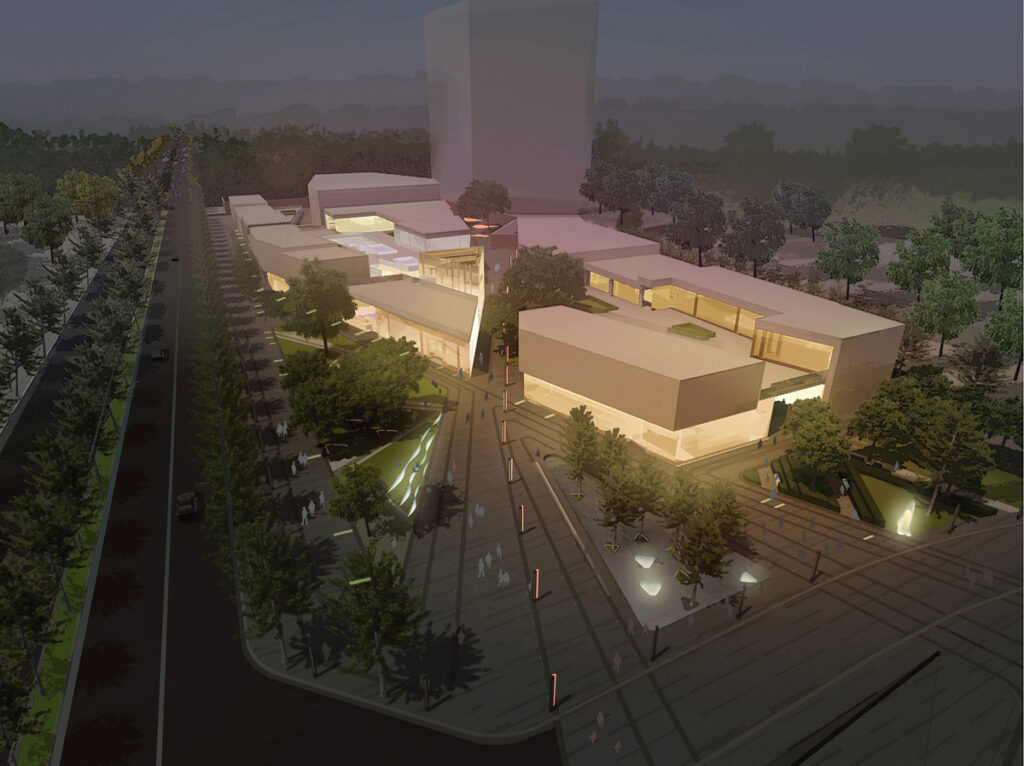 The Chengdu Silk Art Culture (CSAC) Park establishes a new typology that reaches back to the tradition and origins of Chengdu as a settlement and a city. Within the irregular linear boundaries of the site, the park flows from East to West along the subtle changes of the existing topography, binding seamlessly the varying scales of buildings in varying sectional relationships. The office and commercial plaza on the South Hongxing Avenue to the East gradually transforms into a quiet residential development to the West. A green area North of the residential sector creates a landscape that flows into the surrounding fertile hills of an urban esplanade and to a park plaza on the Southeastern end of the site. In the opposing direction, commercial retail space circulates inhabitants and visitors from the taller, larger complexes in the Northwest to the small-scale retail and office typologies in the Southeast.
Responding to the neighboring residential high-rises about the site, an urban plaza along the park serves as a buffer for optimal sun exposure and circulation throughout the year. A tree-lined pedestrian street in the scale of the old courtyards of Chengdu lines the southern edge of the site, upon which is the Chengdu Silk Art Cultural Museum, at the confluence of all programmatic and topographic currents.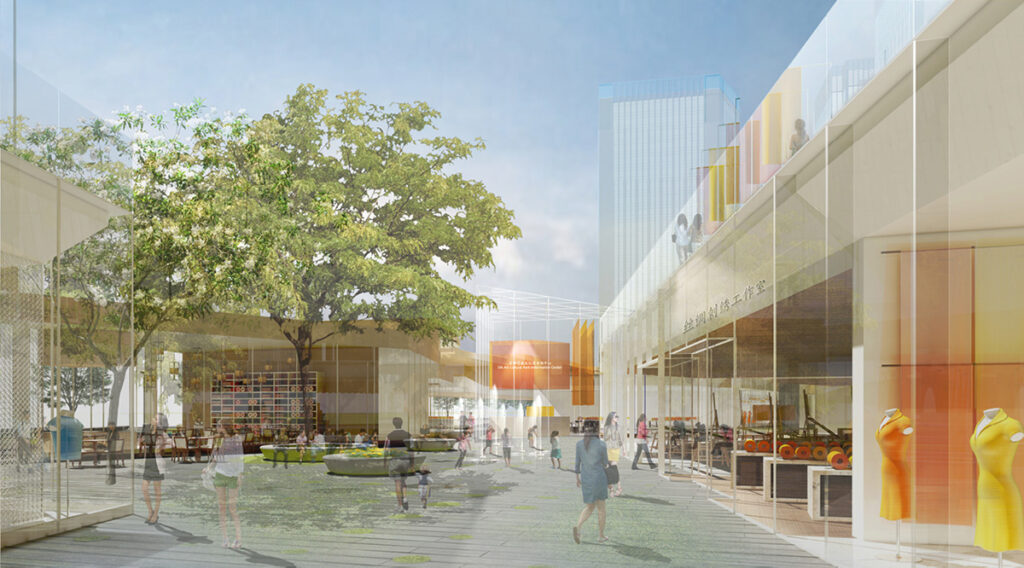 Project Gallery