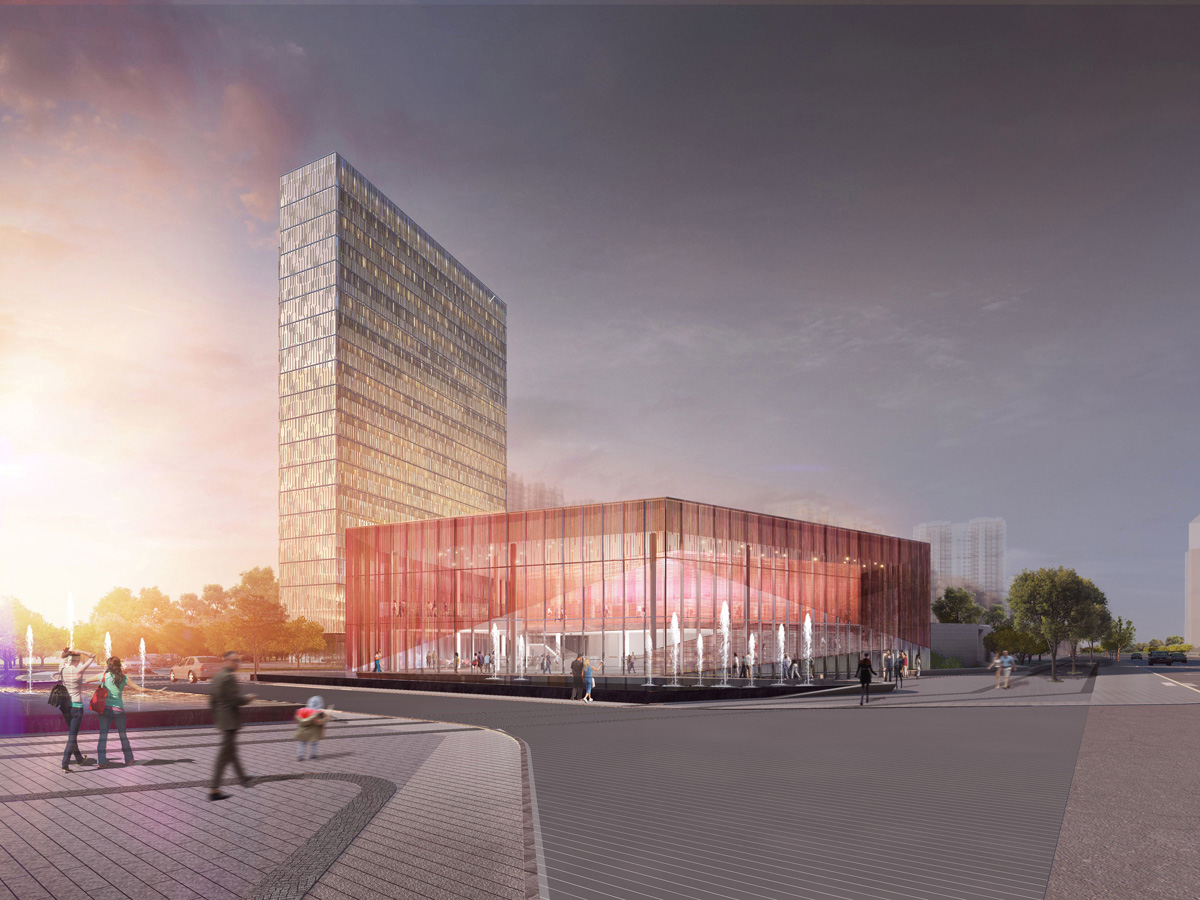 CSAC Museum
Design: 2011-2014
Construction: 2014-2016
Area: 7,079 m2
The museum is a simple geometric volume composed of angled planes, with thin vertical ceramic frits of varying densities that provide both pattern and shading. A floating glass enclosure of horizontally fritted glass defines the second-floor volume, where both the exhibition space and service core are housed.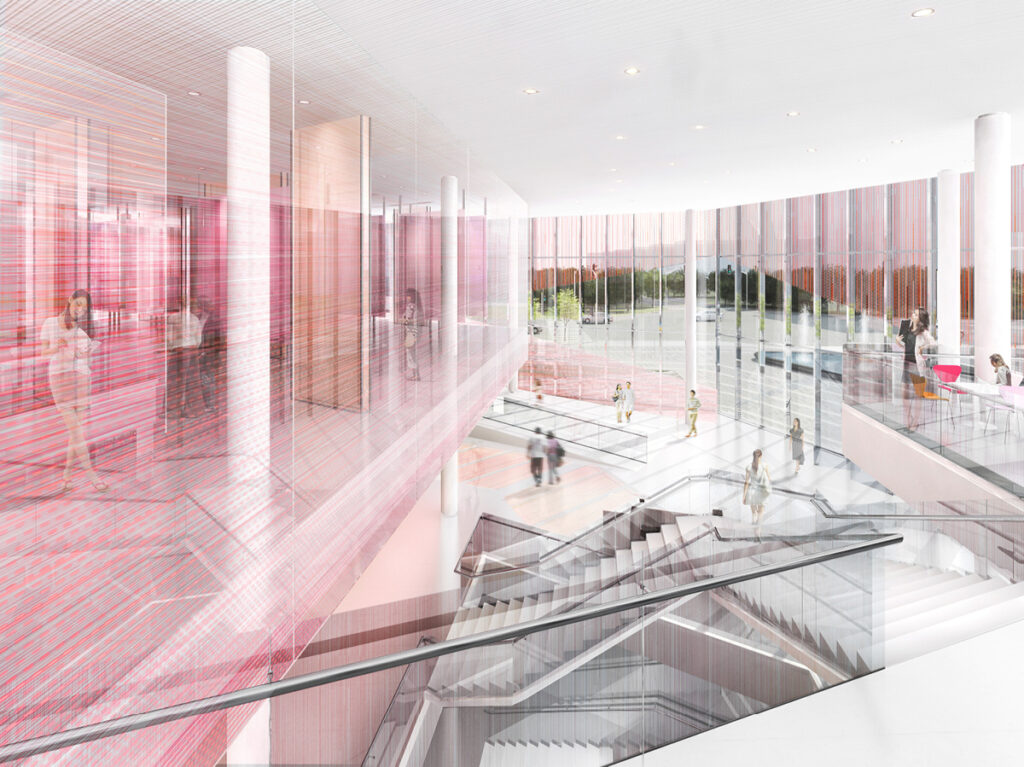 Upon entering the building, the visitor experiences the in-between spaces created by the primary and secondary envelopes of fritted glass, engaging panoramic views of different densities, reminiscent of the stories and compositions woven from the colorful threads of silk embroidery.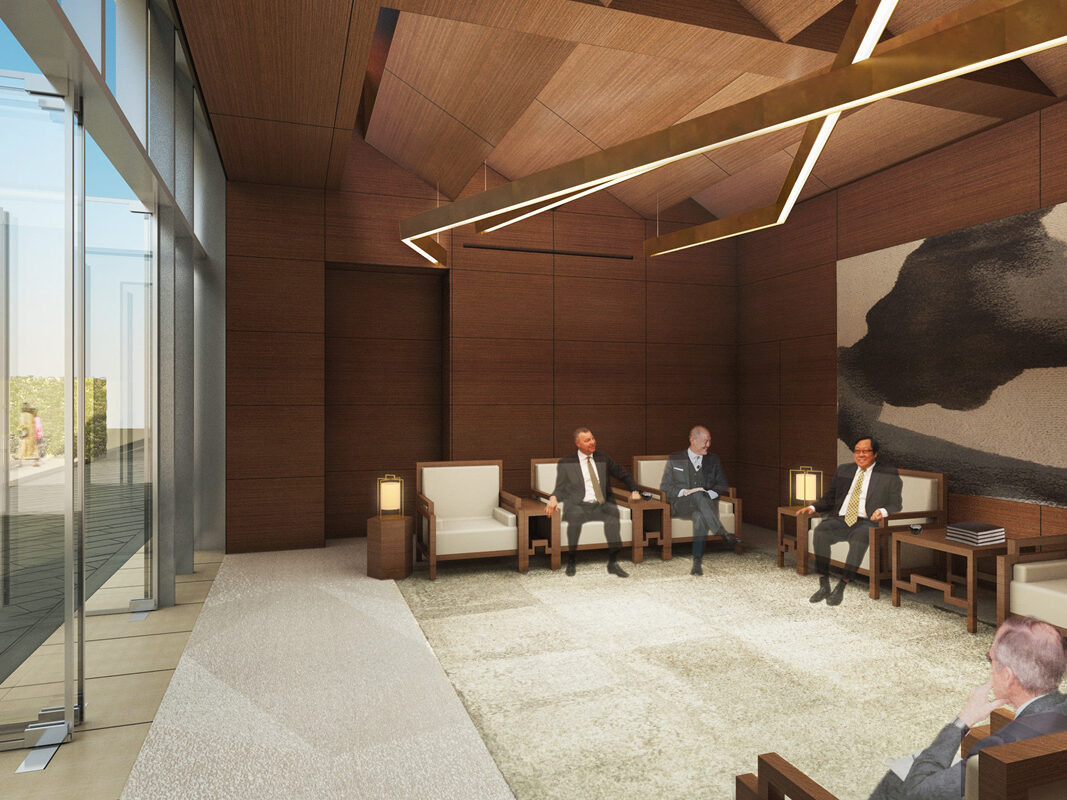 The open plan within the exhibition space allows for functional flexibility while retaining a strong circuit of continuously unfolding experiences. The program is defined by light, ephemeral partitions, deriving their colorful translucency from those of embroidered screens. The materiality and form of the translucent surfaces creates a "living 2D embroidery" from the observer's perspective.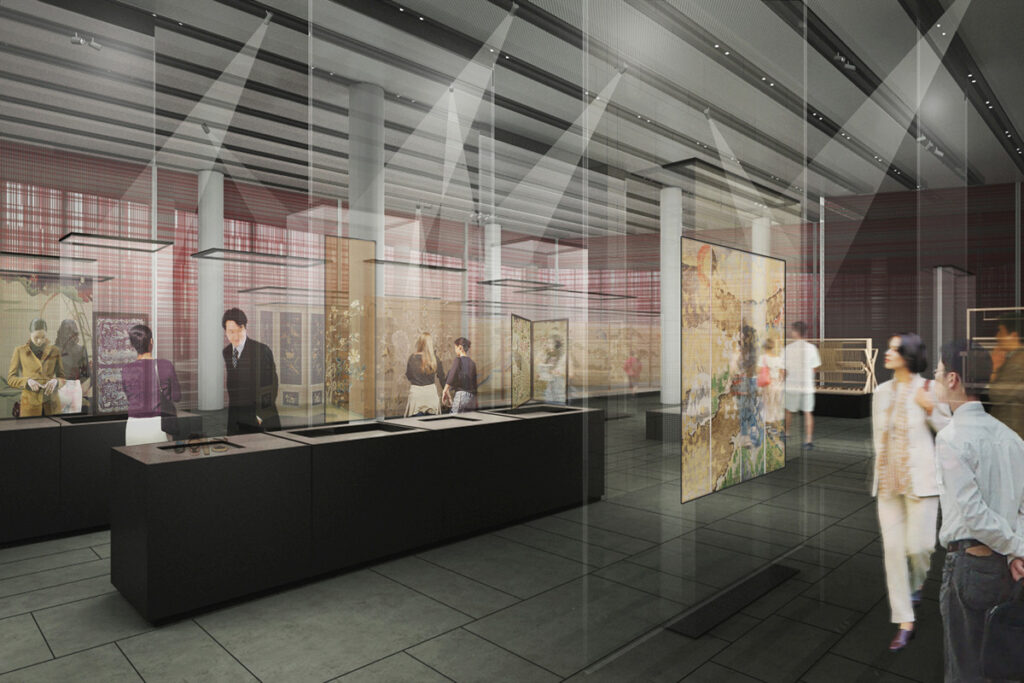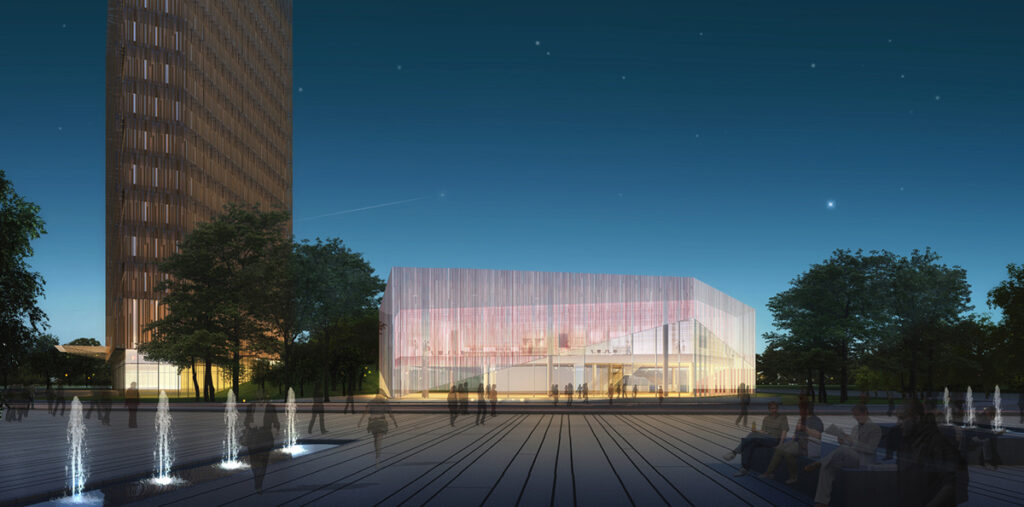 Project Gallery