Design: 2020-Ongoing
Construction: 2022-Ongoing
Changxing County Xiaopu Town Smart Village Management Service Center is located in the scenic area of Baduqian, Xiaopu Town, Changxing County. It will serve four natural villages, namely, Dajiakou, Panlinan, Fangyan and Fangyi. The building of the service center is located on the shore of Badu Weir. Like a floating village among ginkgo trees, it will provide services to the villagers, and will also become a new landmark and attraction in the Badu Qin scenic area.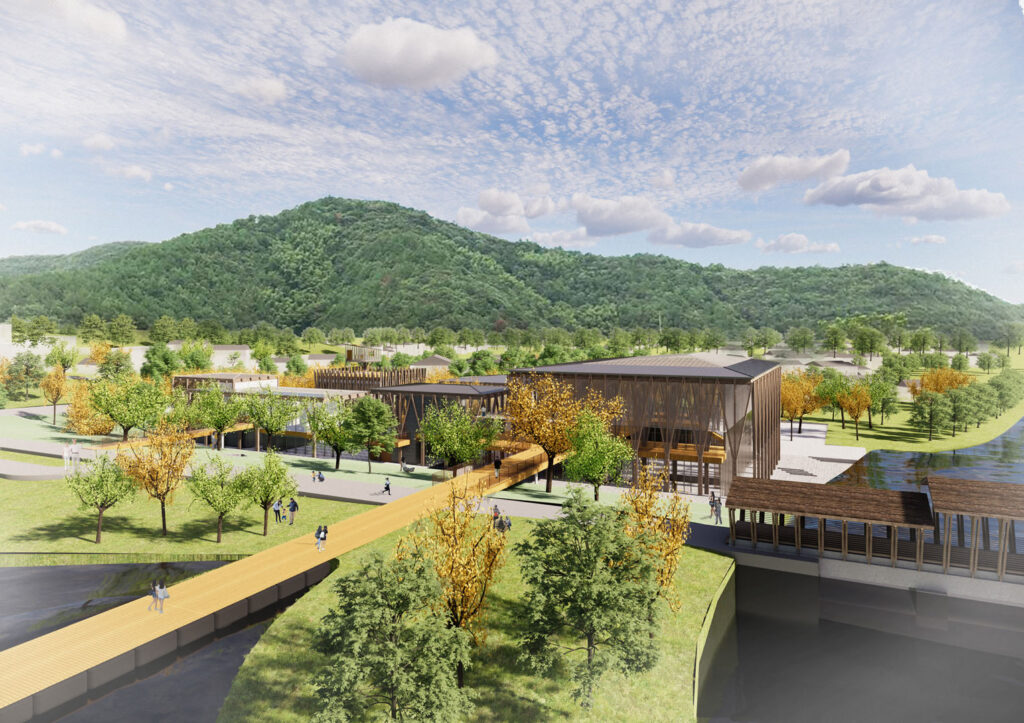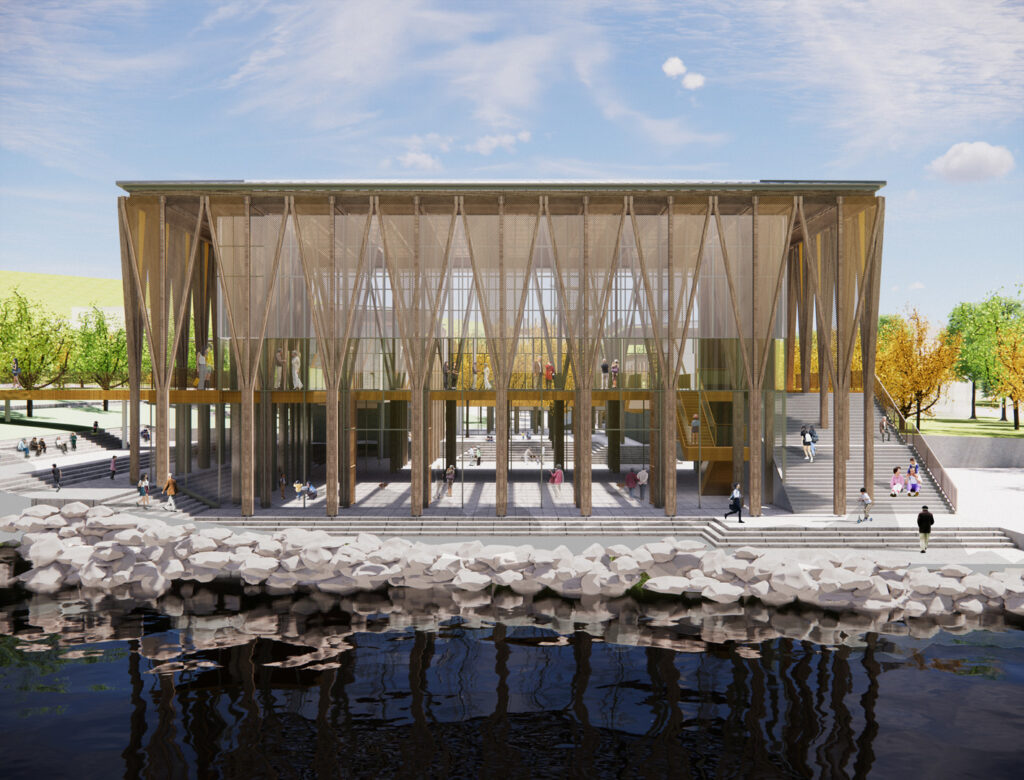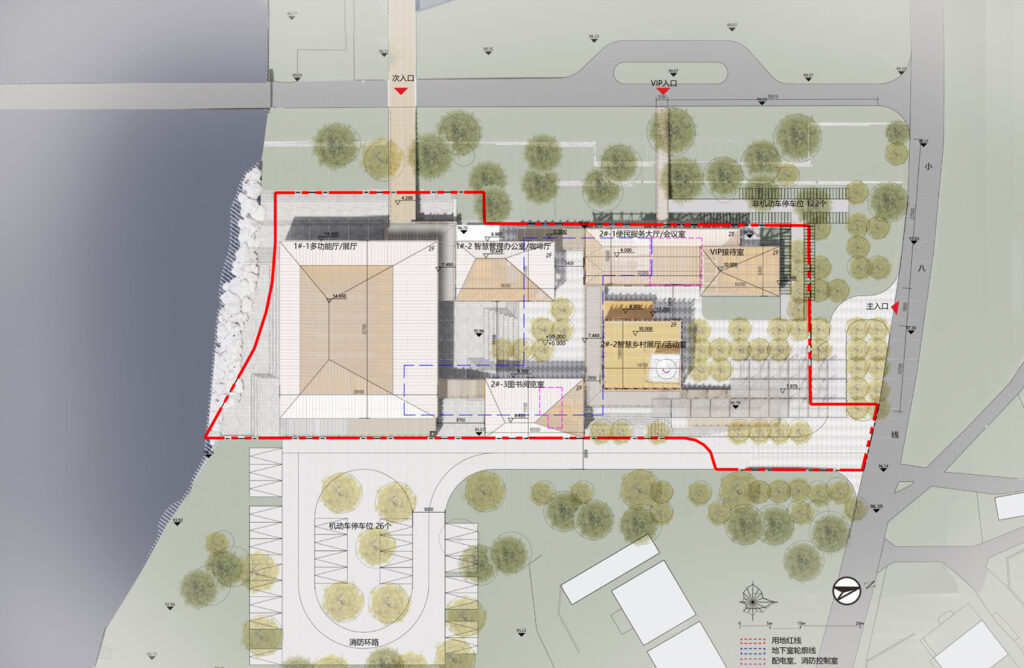 The architectural design concept of the service center originates from the beautiful and spectacular ancient ginkgoes in the Baduyan Scenic Area. The central building consists of tall wooden pillars shaped like the trunk of a ginkgo tree, connected by a platform and a roof. The center consists of a cluster of buildings with different functions, connected by a network of columns and lifted up to ensure an unobstructed view of the surrounding water and trees. The buildings with different functions are connected by yellow platforms, among which there are small ginkgo gardens, sun corridors and communication spaces. The roof, supported by wooden columns, is made of polycarbonate, and the ceiling is made of colored wooden strips, where the sunlight is dispersed and shines softly on the ground, as if it were a crystal clear ginkgo tree in autumn.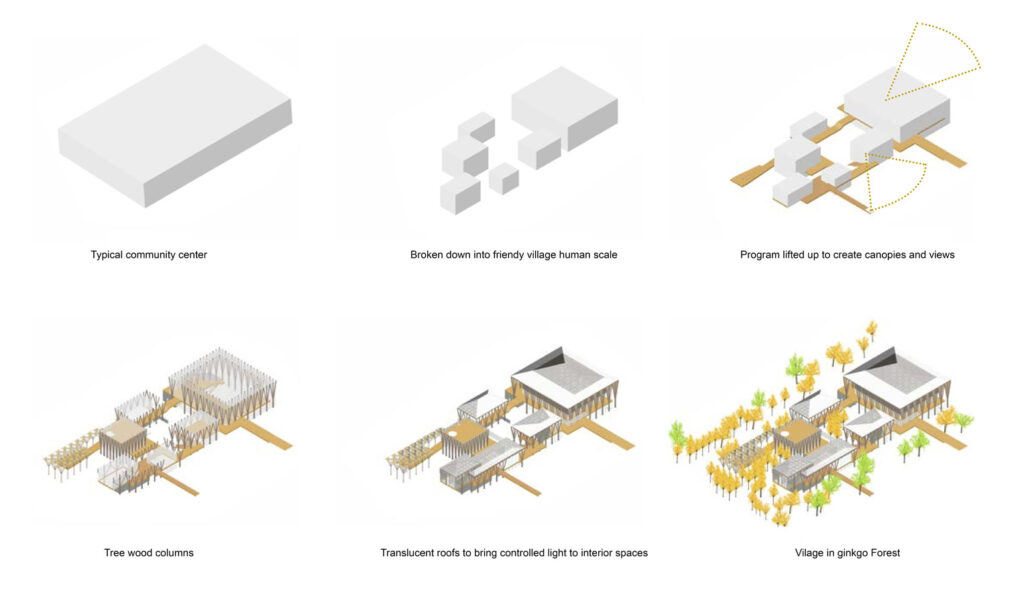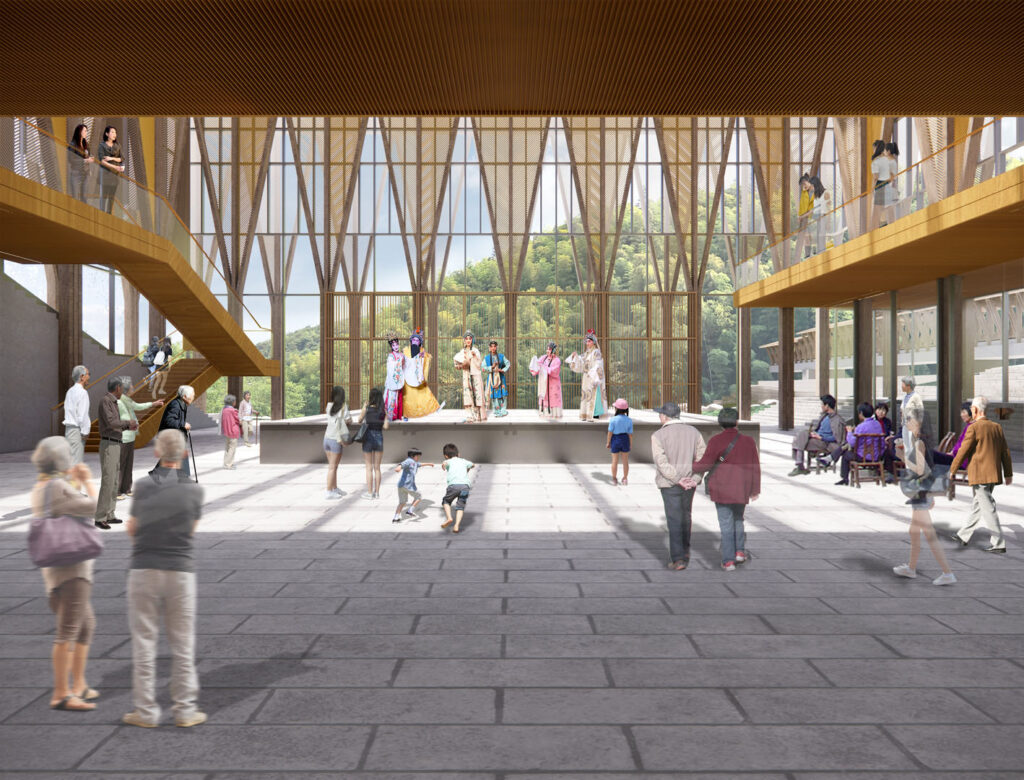 The design will use old wood as much as possible to increase the sustainability of the project and to echo the surrounding ginkgo trees and the old timber frame house. Some structures can be prefabricated and assembled on-site to speed up construction. Wooden structures will also bring a comfortable sense of nature and warmth to people, moving their heart and reducing their stress.
The Smart Village Management Service Center in Xiaopu Town will be an environmentally friendly, comfortable, natural and people-oriented center for villagers and will receive guests from all over the world around the clock, becoming an important landmark attraction in the Badujiao scenic area.
Project Gallery