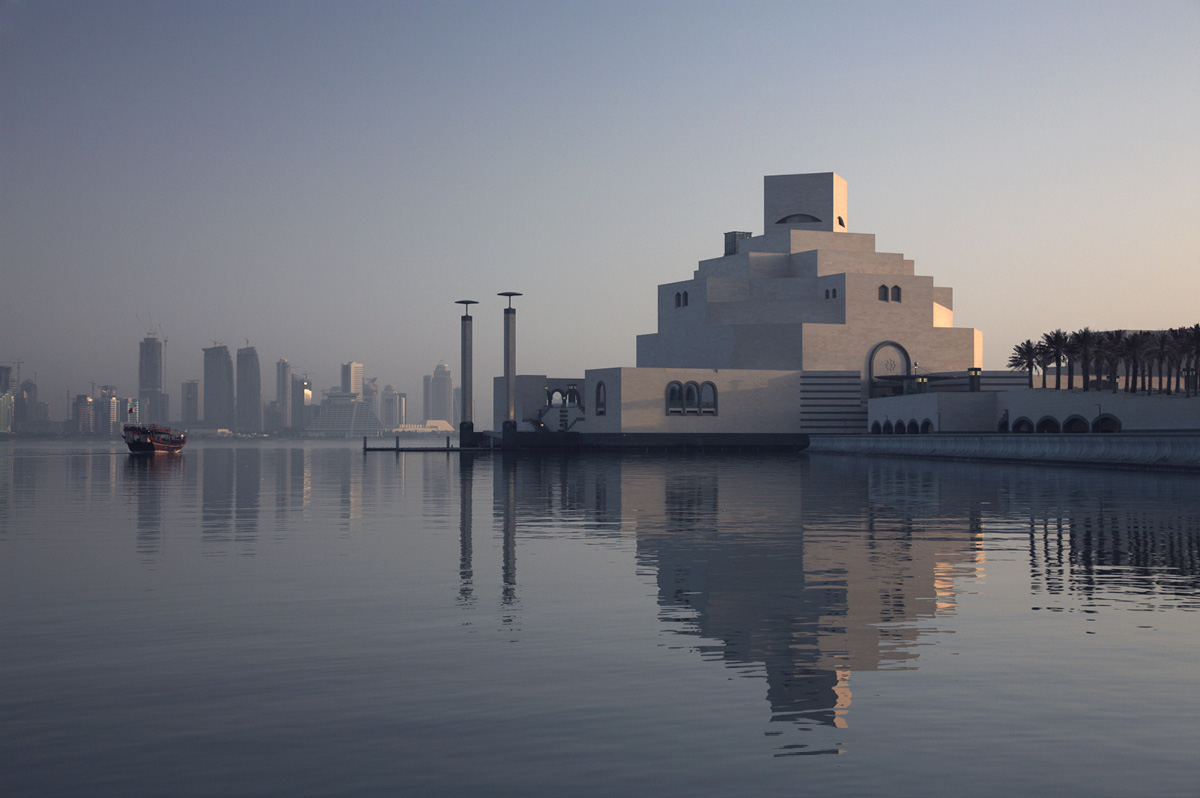 Museum of Islamic Art
Design: 2001-2005
Construction: 2004-2008
Area: 36,000 m2
Architect: I. M. Pei
Site Representative: Hiroshi Okamoto
The 36,000 m2 Museum of Islamic Art is located south of Doha's Corniche on a newly created island 60 meters from the shore. Protected by a C-shaped peninsula, the limestone and granite building is physically isolated yet visible from all around the capital city, emerging timelessly from the Persian Gulf.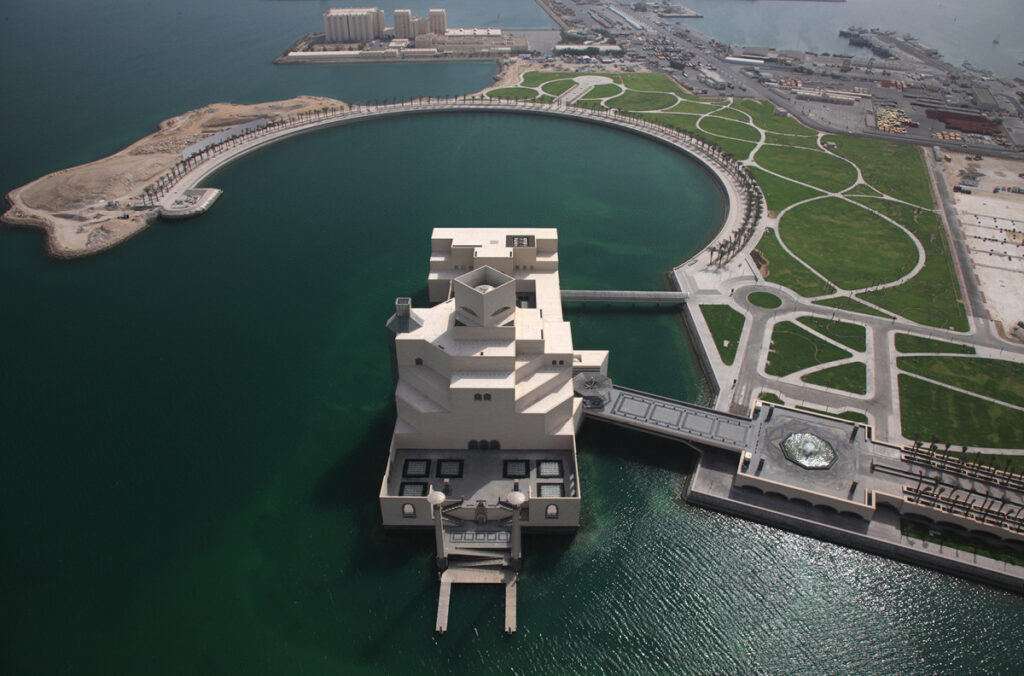 A search for the essence of Islamic architecture within its wide-ranging cultural and regional diversity revealed the paramount importance of the desert sun and the simple geometric forms it so powerfully brings to life. The exterior of the museum is thus sculpturally modulated by the sun's play of radiant surfaces against deep shadows, visually faceting away the building's large mass.
Inside, exhibition galleries grow incrementally higher and smaller around a central atrium in which a Grand Stair doubles back under a crown of light. The space climaxes in a progressive matrix from circle to octagon to square, before transforming finally into four triangular corners that incline back at different angles to become the atrium's supporting columns.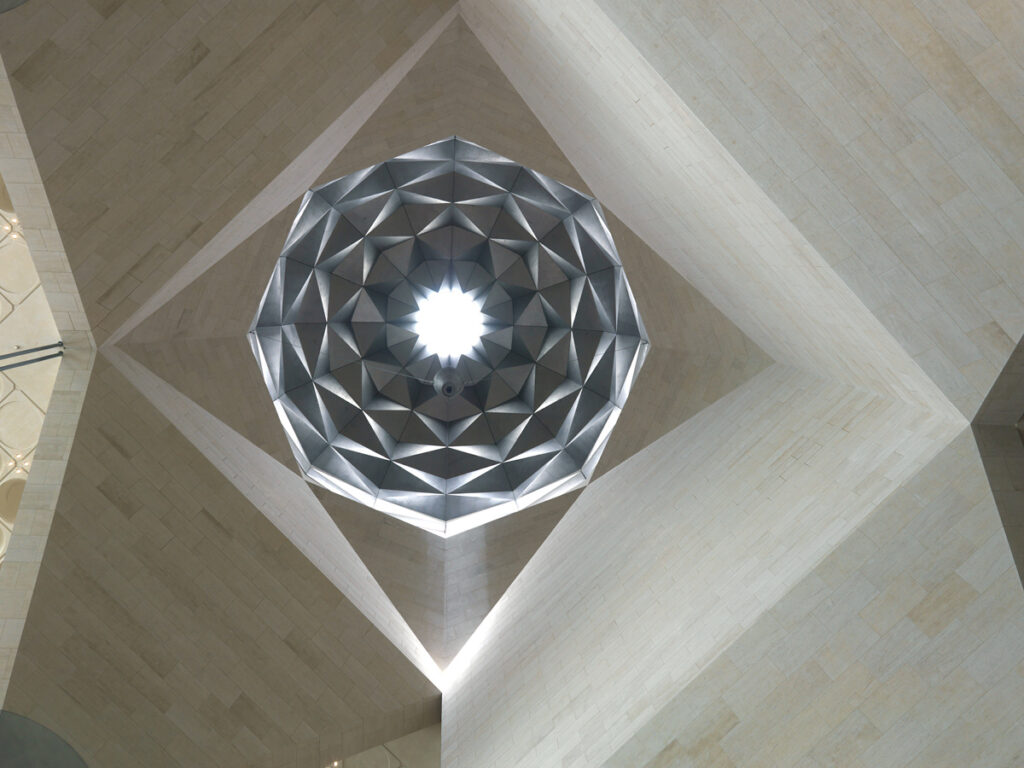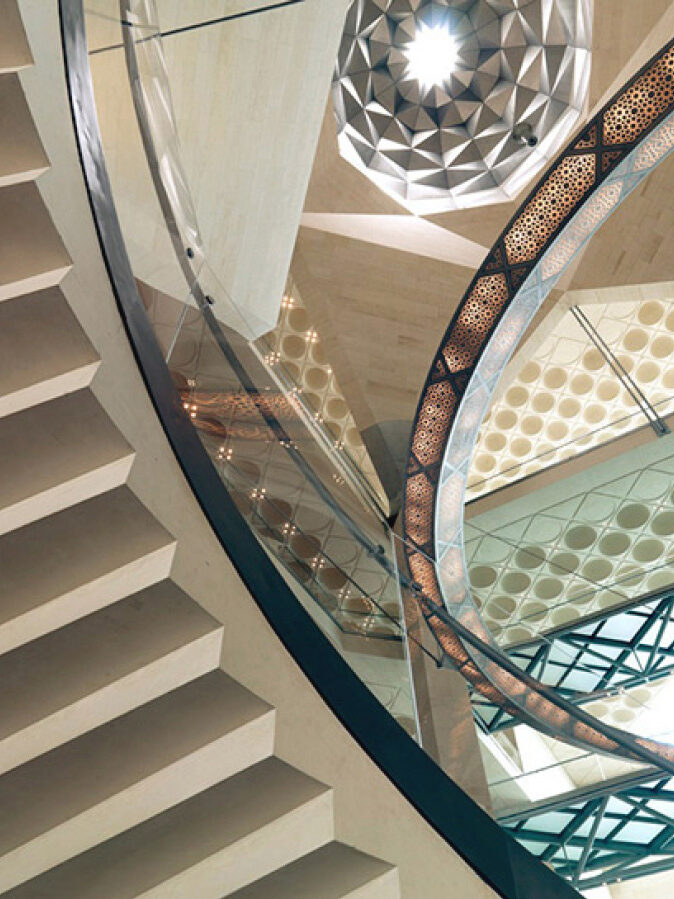 Supplementing the galleries and gardens are a bookstore, dining, an auditorium, prayer hall, and separate but integral Education Center that is joined by a serene arcaded garden. The Museum is at once a vital center for art, learning, social gathering and enrichment in a country on the frontier of global economy and culture.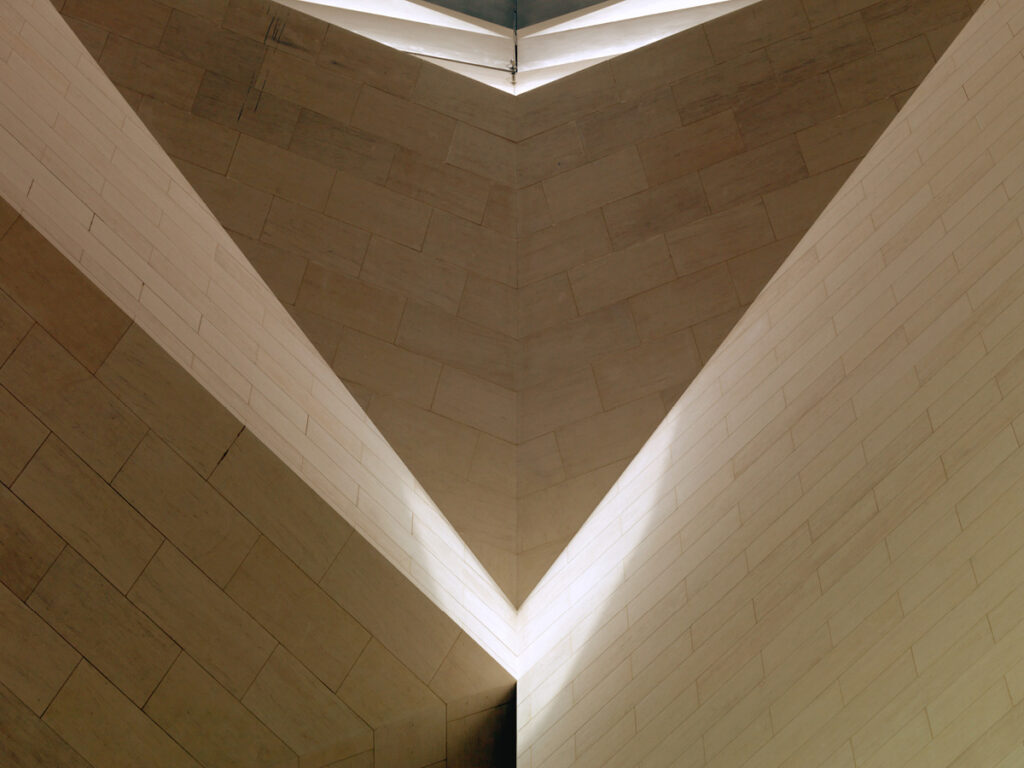 Project Gallery